Mon, 13 February 2017
Ep. 090 - Pro-tips on becoming a professional social engineer
The single most asked question is "What do I need to do to be a professional social engineer?" This month is devoted to talking to our team. Folks who had almost no SE experience before working with SECOM and now lead the market in all things SE.
Enjoy our new format while we talk about these topics:
Why is vishing so hard?
How can you become a master phisherman?
Pro-tips on SE Red Teaming?
The team's favorite books?
What Laurie would sound like if she was a 12 year boy?
Why does Kaz not understand Twitter?
So much more....
Book List:
Dan: The Phoenix Project: A Novel about IT, DevOps, and Helping Your Business Win by Gene Kim and Kevin Behr
Bryan: CS Lewis - Chronicles of Narnia
Lee: Cryptonomicon Mass Market Paperback – by Neal Stephenson
Laurie: Of Sudden Origin - C Chase Hardwood
Amanda: Quiet: The Power of Introverts in a World That Can't Stop Talking - Susan Cain
Colin: Something Missing - Matthew Dicks
Amaya: At The Crossing Places -Kevin Crossley-Holland
Kaz: Any book on Twitter
Mike: Phishing Dark Waters - Hadnagy/Fincher
Michele: Fight Club - Chuck Palahniuk
Chris: Presence -Amy Cuddy
---
Mon, 9 January 2017
Ep. 089 - An Illusion of Unique Vulnerability
Our guest, Dr. Brad Sagarin, professor of psychology at Northern Illinois university has studied and researched about how to combat the negative side of influence. We have a very lively discussion (yes, Dave is at this one) about:
What is influence?
Can you really defend against it?
How do you know if you are being influenced?
And so much more...
Get more info about Brad at his site: http://sagarin.socialpsychology.org
Brad gives us a nice list of books for our listeners this month:
Ghost in the Wires - Kevin Mitnick
Four Arguments for the Elimination of Television - Jerry Mander
In the Absence of the Sacred: The Failure of Technology and the Survival of the Indian Nations - Jerry Mander
Shades of Grey: A Novel by Jasper Fforde
---
Mon, 12 December 2016
Ep. 088 - Wisdom alone is not enough
Paul Asadorian from Security Weekly, http://securityweekly.com/, joins us to discuss some pretty important topics. Things like:
What is up with Apple and the new CrapBook?

Why does Dave plays Hornsby so much?

Will SE be a huge vector in 2017?

What are the major security concerns coming up in the near future?

What about IoT?

So much more....
As usual, it is a lively, spirited and fun chat with the SE Crew!
This time we all took turns mentioning books we love here is the list:
How To Win Friends and Influence People - Dale Carnegie
Misbehaving: The Making of Behavioral Economics - Richard Thaler
The Subtle Art of Not Giving a ****: A Counterintuitive Approach to Living a Good Life - Mark Manson
The Hidden Life of Trees: What They Feel, How They Communicate—Discoveries from a Secret World - Peter Wohlleben
Emotional Intelligence: Why It Can Matter More Than IQ - Daniel Goleman
Presence: Bringing Your Boldest Self to Your Biggest Challenges - Amy Cuddy
---
Mon, 14 November 2016
Ep. 087 - 'We' as in 'you' - how pronouns make you look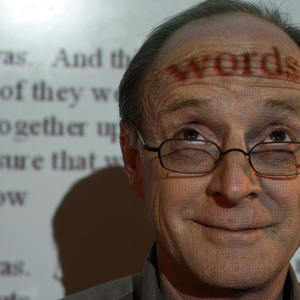 Author, teacher, researcher and psychologist - Dr. Pennebaker is one interesting man. He has not only performed some fascinated research but he built tools around his research and then released them free to the world. You can even try one out at his site: http://www.receptiviti.ai/
This podcast we have a chance to ask the Doc things like:
Can we really learn to profile people based on how they use pronouns?
Are tools needed or can a human learn it?
Is it good or bad to use the word "we" a lot?
Will you really listen to Bruce Hornsby?
And so much more...
Join us for this fun, entertaining and really educational podcast.
Dr. Pennebaker recommends a couple books for us:
The Secret Life of Pronouns - Dr. James Pennebaker
Along with the accompanying website at: http://www.secretlifeofpronouns.com/
Station 11 - Emily St. John Mandel
---
Mon, 10 October 2016
Ep. 086 - But wait, there's more! - with Dr. Cialdini
Robert Cialdini (http://www.influenceatwork.com) is the Regents' Professor Emeritus of Psychology and Marketing at Arizona State University and was a visiting professor of marketing, business and psychology at Stanford University, as well as at the University of California at Santa Cruz. He has written a number of books and literally defined the studies on how we understand the principles of influence.
This month we get a chance to talk to Bob (He wouldn't let us call him Dr. Cialdini) about:
How he got started in his career path?




Was he really about to enter pro baseball?

What does he think the difference between influence and manipulation is?

Can 5 words really change your message?

There is just soooo much more - you will love this one for sure!
Bob recommends these amazing books:
Enjoy! What an amazing PODCAST!
---
Sun, 11 September 2016
Ep. 085 - A Psychologists View of Security for the Digital Age
Over the past 15 years, she has been researching the human-centred aspects of security, privacy, identity and trust.

Research interests: how we design and implement innovative technologies that are fit for purpose, value for money, and improve productivity and well-being of individuals and society.

Angela's full research portrait can be found here: http://sec.cs.ucl.ac.uk/ace_csr/members/angelas_research_portrait/
Angela discusses some fascinating topics with us based on research she has done into things like:
Analyzing employee behaviors for security environments...
The use of positive reinforcement over shame and fear....
How to make usable security...
How to enforce security policies....
And how all this fits into her being a psychologist?
All of her research can be found here: http://sec.cs.ucl.ac.uk/people/m_angela_sasse/angelas_publication_list/
Angela recommended a book that took us a bit to find, Codes of the Underworld by Diego Gambetta
---
Wed, 10 August 2016
Ep. 084 - Live From DEF CON 24 - Chipped and Pinned
The annual live podcast from DEF CON was an amazing show this year. Michele gets bio hacked live, Chris almost passes out and the crowd wonders where is the SE in the SEPodcast gone?
---
Sun, 10 July 2016
Ep. 083 - Obviously the best podcast ever with Amy Herman
Amy Herman, JD, MA, designed, developed and conducts all sessions of the The Art of Perception. In addition to be an author of an amazing book, "Visual Intelligence."
She joins us this month for one of the best SEPodcast's ever. We will discuss:
What is perception?

How can you learn to be more observant?

What are the words you might want to avoid using?

What can you do if you use one of these words?

What fields need help with observation?
Amy can be found on her twitter account AmyHermanAOP
Amy recommended two books that you might enjoy:
Forensics: What Bugs, Burns, Prints, DNA and More Tell Us About Crime by Val McDermid
and
The Checklist Manifesto: How to Get Things Right by Atul Gawande
---
Sun, 12 June 2016
Ep. 082 - Hide and Seek with Michael and Justin
You have heard us talk about social engineering in every light possible as an attacker, now we invited two guests, experts in disinformation and and playing Internet hide and seek to help us see if we can use SE to HIDE from anyone.
We discuss such things as:
How can you use disinformation?
What does it mean to hide on the Internet?
How hard would it be to really be off the grid?
And why having a corporation in Mexico can help you with all of this.....
and so much more.
Join Michael and Justin to find out.
Check out Michael at his site: https://inteltechniques.com/
and
Check out Michael's and Justin's books at: https://inteltechniques.com/amazon.html
---
Sun, 8 May 2016
Ep. 081 - How creepy are you?
Frank McAndrew is the Cornelia H. Dudley Professor of Psychology at Knox College. He is a social psychologist with interests in environmental and evolutionary psychology, and his research is guided by the simple desire to understand the psychology of everyday life. He is currently studying gossip, aggression, internet behavior, and paranormal experiences. His work is frequently featured in popular media outlets such as National Public Radio, the BBC, the New York Times, and NBC's "Today Show," and he has lectured widely throughout the United States, Europe, and Africa. He has also written for more than two dozen print and online magazines including Time, Newsweek, the Huffington Post, Scientific American, and The New Republic.
He join's us this month to discuss:
How creepy are you?
How do you know if you are creepy?
Can you change if you are creepy?
How can creepiness affect being a social engineer?
Is Michele really creepy or sultry?
Much much more
You can find out more about the Doc on his personal page at: http://www.frankmcandrew.com/ where you can find his research papers and other work too!
---