Mon, 10 June 2019
Ep. 118 - Can I Scare You Into Being Secure With Dr. Jessica Barker Ep. 118 - Can I Scare You Into Being Secure With Dr. Jessica Barker Ep. 118 - Can I Scare You Into Being Secure With Dr. Jessica Barker Ep. 118 - Can I Scare You Into Being Sec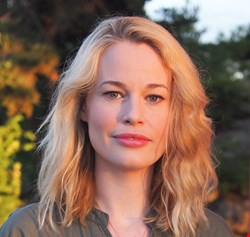 Dr. Jessica Barker runs a cyber security consultancy and, with a background in sociology, specializes in the human side of cyber security. She is especially interested in attitudes and behaviors in relation to cyber security, and her work is focused on communication, awareness, behavior and culture.
On this episode we discuss things like:
How can we make info sec more human centric?
Why are we failing so much?
Should shame and fear be used in training?
And so much more.
Jessica recommends a few books for us and you can find out more about her on her site: https://cyber.uk/dr-jessica-barker/
The Influential Mind: What the Brain Reveals About Our Power to Change Other - Tali Sharot
The Go-Giver, Expanded Edition: A Little Story About a Powerful Business Idea
---
Mon, 6 May 2019
Ep. 117 – Fixing marriages, teenagers and saving hostages with Chris Voss
Chris Voss is an author, and professor. His is also a former FBI hostage negotiator, the CEO of The Black Swan Group Ltd, and co-author of the book, Never Split the Difference.
Chris discusses:
What are negotiation skills?

How are they useful in every day life

What is tactical empathy

What is a black swan?

Can you really use these skills to save lives?

So much more!!
Chris can be found on his website: https://blackswanltd.com/ and you can also find him on Twitter at: https://twitter.com/vossnegotiation
He recommended a few books for us this month:
The Rise of Superman: Decoding the Science of Ultimate Human Performance by Steven Kotler
The Talent Code: Greatness Isn't Born. It's Grown. Here's How. by Daniel Coyle
The Culture Code: The Secrets of Highly Successful Groups by Daniel Coyle
---
Mon, 8 April 2019
Ep. 116 – Building a C.A.L.M Narrator With Gregg Henriques
Gregg Henriques is a psychologist and professor with expertise in depression, suicide and personality disorders. He developed a new theoretical system for psychology and joins us today to share it with us.
As we discuss his theory we will talk about:
His new theory of psychology

The 4 interlocking peices and how we can apply them in every day life

How to build a C.A.L.M Narrator

So much more....
You can find out more about Gregg on his website: greghenriques.com as well as his articles on Psychology Today
Gregg recommends we read: The Mindful Path to Self-Compassion: Freeing Yourself from Destructive Thoughts and Emotions by Christopher K. Germer
---
Mon, 11 March 2019
Ep. 115 - Leading Everyone like Dogs with Chase Hughes
Chase Hughes is an ex-military Chief that wanted to learn how to better the study of influence. He wanted to see if he could teach anyone to use these skills fast and with precision. Join us this month as we discuss this very topic with Chase and try to answer:
Can we train people in influence like we train animals?

Can we control our own minds to condition ourselves to not be influenced?

Can we change how we react to fear, anger or other emotions?

So much more...
You can follow Chase on his Twitter account: https://twitter.com/thechasehughes
Check out Chase's book. The Ellipsis Manual
and also his book recommendation, Be the Pack Leader by Cesar Milan
---
Sun, 10 February 2019
Ep. 114 – Finding Love with Whitney Merrill
Whitney Merrill is a privacy attorney, worked with the EFF and runs the Crypto and runs the Crypto Privacy Village at DEF CON. (See a pattern yet?)
This month we have a very fun and lighthearted chat with Whitney about things like:
Is it possible to remain private today?

Is it possible to be safe and date online?

How dangerous is OSINT?

And so much more
You can find out more about Whitney on her website: https://whitneymerrill.com/
She recommends the book "How To Make a Spaceship" by Julian Guthrie
---
Mon, 14 January 2019
Ep 113 - Nutrition Facts for Online Information with Clint Watts
Join us with our guest Clint Watts as we ask questions about:
Misinformation campaigns and their success.
How is misinformation used?
Why is it so powerful?
How can we be safe from falling victim?
So much more
Clint can be followed on his Twitter Account @selectedwisdom and on https://www.fpri.org/contributor/clint-watts/
Clint also recommends these books:
Identity: The Demand for Dignity and the Politics of Resentment Francis Fukuyama
American Nations: A History of the Eleven Rival Regional Cultures of North America
---