Mon, 10 December 2018
Ep. 112 - Catching Spies and Paying Parking Tickets with Joe Navarro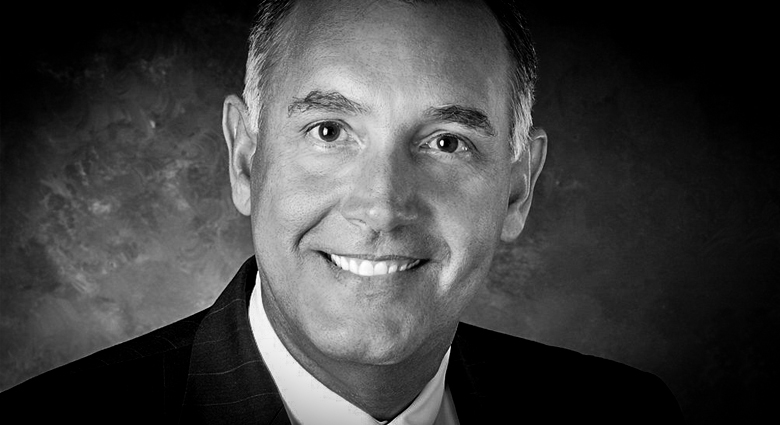 Joe Navarro immigrated to American not knowing any English. How did this mold and shape him to become one of the most well known FBI agents and now one of the world's leading expert's in body language?
Join us in this discussion to find out:
Why did he write this book?

We will see more of him before another 8 years?

How has nonverbal reading changed his life?

Can you really learn these skills?

Did Cat's youth really make her doubt Joe's stories?

And so much more....
You can find more information about Joe's classes and books at his website https://www.jnforensics.com/
Joe's new book The Dictionary of Body Language and Joe's book recommendations are:

The Biological Mind by Alan Jasanoff
Sapiens: A Brief History of Humankind by Yuval Noah Harari
Who We Are and How We Got Here: Ancient DNA and the New Science of the Human Past by David Reich
Till next time!
---
Mon, 12 November 2018
Ep. 111 – Crypto AI Blockchain Smoothies at Walmart with Nick Furneaux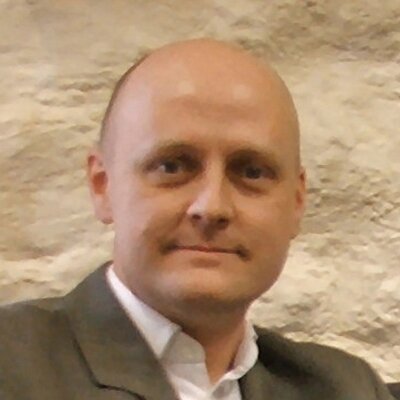 Did you know that Walmart sells smoothies? Well we didn't either (and we still don't think they do), but this smooth talking Brit will have all of you driving to your local walmart ordering a Crypto AI Blockchain smoothie from Walmart before you are done listening.
Nick Furneaux, lord of all OSINT and new author about crypto currency sheds light on exactly how crypto and social engineering collide.
This is one podcast you will certainly enjoy, whilst laughing all the way to smoothie land.
Find out more about Nicks Classes and training and book at his website www.csitech.co.uk
Follow him on twitter at nickfx
And pick up Nick's recommended book, Endurance by Scott Kelly
---
Mon, 8 October 2018
Ep. 110 – From SECTF to Pro SE with Whitney and Rachel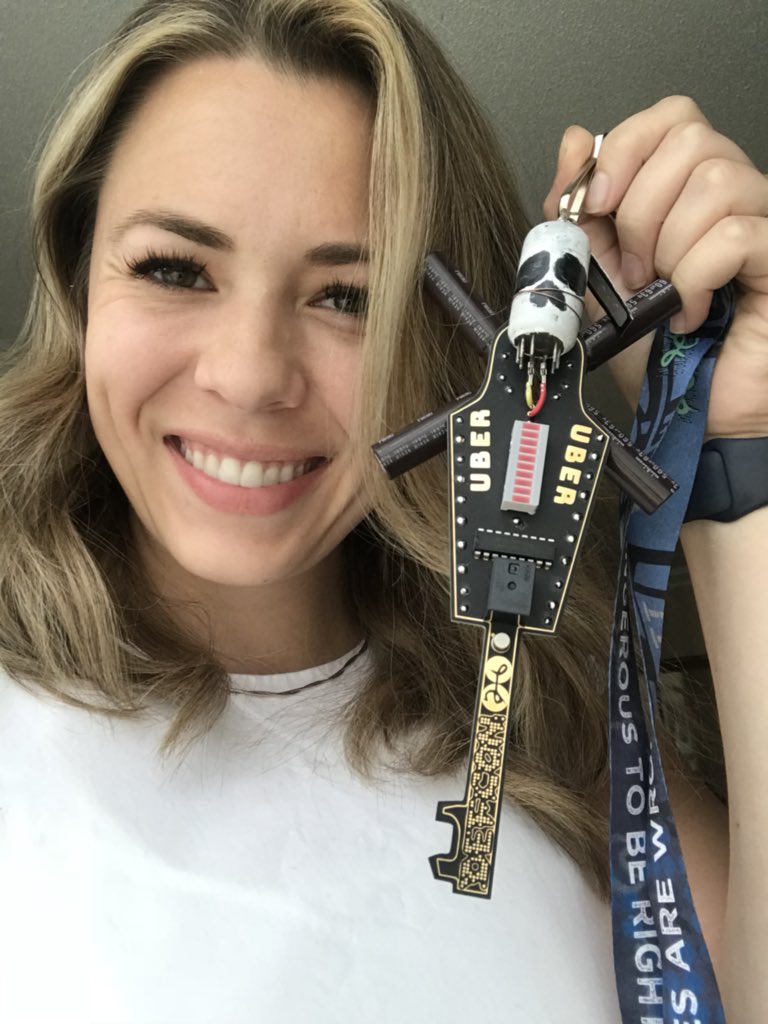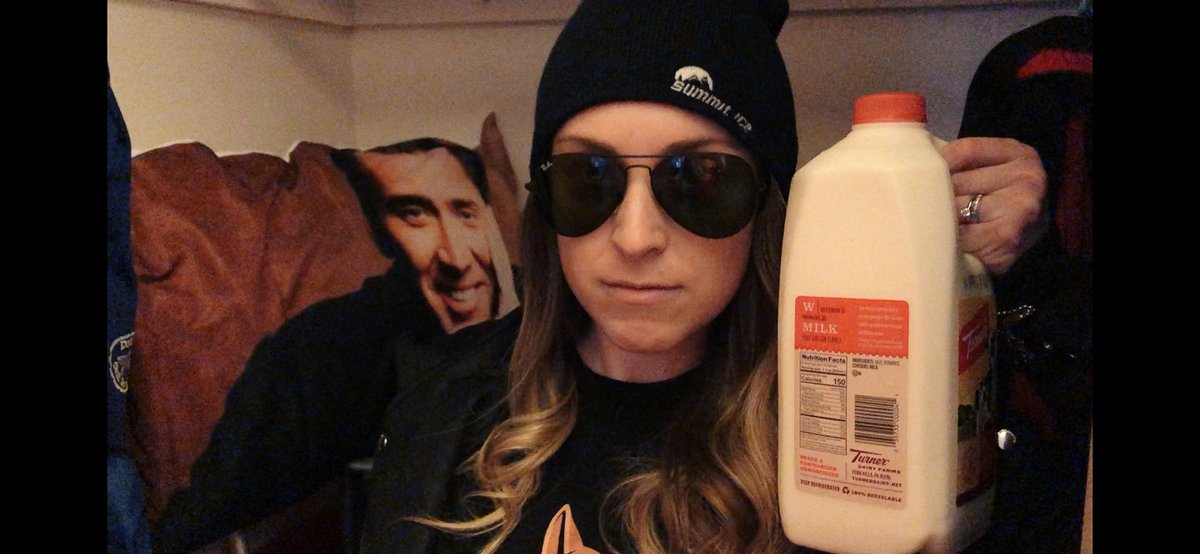 So many times we get asked how can you become a professional social engineer. This month we talk to two amazing women who were never in the industry, took a huge risk and it paid off. Join us in this fascinating conversation with Whitney Maxwell and Rachel Tobac.
These two wonderful personify doing things ethically, honestly and with empathy. They are an amazing example to our community and we had a great opportunity to talk about:
How did you get into the SECTF?
How did winning change your life?
Did you get into SE because of it?
Does Whitney really have relatives with everyone's name?
Why is Rachel so scary?
So much more.....
Whitney Maxwell can be found on Twitter at https://twitter.com/whitneynmaxwell/ and her book recommendations are:
Rachel Tobac can be found on Twitter at https://twitter.com/racheltobac and her book recommendations are:
As well as recommending two other podcasts: Masters of Scale by Reed Hoffman &
How I Built This - Guy Raz
---
Mon, 10 September 2018
Ep. 109 – Do You Remember a Jennifer with Ian Rowland
I sense there is something important in your life? Something that you will be listening to shortly that will change the way you view... everything. Ian Rowland is a renowned expert into cold reading. In his book, "The Full Facts Book of Cold Reading", Ian explains exactly how cold reading works.
Despite being told exactly how this trickery works, notice how he still reads Cat during our podcast. We discuss:
Do you know any Jennifer's?
How does cold reading work?
What application does Cold Reading have to social engineering?
So much more...
Check out Ian on his website: https://ianrowland.com/ or his Twitter account: https://twitter.com/ianrowland1
Ian recommended a book for us this month: Dale Carnegie, How to Win Friends & Influence People
---
Mon, 13 August 2018
Ep. 108 - Neil Fallon Is My Tech Support
It might not come as a shock to you that we here at SEORG love Neil Fallon and Clutch. Having Neil out at DEF CON was an amazing experience. After 4 long days at DEF CON we hosted our annual live podcast for Episode 108.
Join us as:
Neil fixes Chris' technical issues.
We discuss ways to improve the SEVillage
We talk about professional SE work
and we suffer through our final sleep deprived moments in Vegas....
You can follow Neil on Twitter at: @npfallon
Check out Chris' latest book: Social Engineering: The SCIENCE of Human Hacking
---
Mon, 9 July 2018
Ep. 107 – All Your Bias Are Belong to Us with Paolo Gaudiano
Paolo Gaudiano has more than 25 years of interdisciplinary research, teaching, entrepreneurship, consulting, public speaking and writing experience. He recently embarked on a mission to use everything he has learned to revolutionize the way people think about Diversity & Inclusion, and what they do about it.
Today we discuss:
What are biases
How are they used?
Are they positive or negative?
How can a social engineer use biases?
You can follow Paolo on his twitter account: https://twitter.com/aleriapbc or his company Aleria PBC
Paolo recommended a few books this month:
---
Mon, 11 June 2018
Ep. 106 – Going Between the Dog and the Wolf with Amy Herman
Amy E. Herman is the founder and president of The Art of Perception, Inc., a New York-based organization that conducts professional development courses to leaders around the world including at the FBI, CIA, Scotland Yard, and the Peace Corps. Herman was also the Director of Educational Development at Thirteen/WNET, the educational public television station serving New York and New Jersey, and the Head of Education at The Frick Collection for over ten years, where she oversaw all of the Collection's educational collaborations and community initiatives.
Join us as we have a fascinating conversation with Amy about:
Biases - are they useful?
How can we recognize biases and they use them?
What does it mean to be the dog?
What does it mean to be the wolf?
Can you ride a dolphin, wolf hybrid through the ocean?
so much more...
Amy can be found on her website: www.visualintelligencebook.com or on Twitter at @AmyHermanAOP
She recommends a book by Daniel James Brown titled, The Boy in the Boat
---
Mon, 14 May 2018
Ep. 105 – Networking is a Bad Word with Jordan Harbinger
Jordan Harbinger, formally from the Art of Charm, now hosts a new show called - The Jordan Harbinger Show. As a long time friend of the SEPodcast we wanted to discuss how Jordan restarted his life after parting ways with AOC.
Instead our conversation took a very interesting turn and we discussed some fascinating topics:
How does who you know affect your abilities to advance?
How do you keep and maintain useful relationships?
Does what you know really add value?
So much more...
Jordan shares some really interesting insights with us and gives us a new book recommendation:
Willpower Doesn't Work: Discover the Hidden Keys to Success by Benjamin Hardy
Follow Jordan on his website https://www.jordanharbinger.com/ and stay tuned for much more from him.
---
Mon, 9 April 2018
Ep. 104 - Having the Courage To Create a Tribe with Dov Baron
How important is fitting into a tribe? Can you create a new tribe? If you do, will you be all alone? This month's guest, the fascinating Dov Baron, explores these questions and more.
You can find Dov on his website at: http://FullMontyLeadership.com
You can buy his book, Fiercely Loyal on Amazon
---
Mon, 12 March 2018
Ep. 103 - How To Be A Good Parent With Michael Bazzell
Michael Bazzell spent 18 years as a government computer crime investigator. During the majority of that time, he was assigned to the FBI's Cyber Crimes Task Force where he focused on open source intelligence, hacking cases, and personal data removal methods. As an active investigator for multiple organizations, he has been involved in numerous high-tech criminal investigations including online child solicitation, child abduction, kidnapping, cold-case homicide, terrorist threats, and high level computer intrusions. He has trained thousands of individuals in the use of his investigative techniques and privacy control strategies.
This month Michael talks about:
Some actionable OSINT tips you can use now!
His new book that you must read
Tips on parenting, that we doubt you will want to follow
His VM operating system that contains so many tools it could make an OSINT'er drool
So much more....
Make sure to check out his Twitter Account: inteltechniques and his podcast The Complete Privacy & Security Podcast
Micahel's new book: Open Source Intelligence Techniques: Resources for Searching and Analyzing Online Information is a must read and he recommends our listeners check out: Salt: A World History by Mark Kurlansky
We know you will enjoy this episode!
---
Mon, 12 February 2018
Ep. 102 - Penning the Future with JJ Green
JJ Green just wants to share the story. With over 25 years of journalistic travel into 51 countries he has witnessed conflicts, disasters and political struggles that have shaped our world today.
On this podcast we discuss:
Do you really like Bruce Hornsby?
Can you stay safe in this increasingly insecure world?
What does it mean to pen the future?
How do we help the next generation?
So much more!
Join the Panel this month of: humanhacker, hackingdave, vlkyri, catmurd0ck as we talk about this and a whole lot more.
You can follow JJ at @jgreenwtop or @natsec09
JJ recommends a book that is right up our alley: American Radical: Inside the World of an Undercover Muslim FBI Agent by Tamer Elnoury
Till next month - stay secure!
---
Mon, 8 January 2018
Ep. 101: Flash Bangs: The Reformation of an Social Engineer
Eric Taylor, aka CosmoTheGod, formerly of UGNazi has been caught arrested and now reforming his past ways turn his skills to the good. Join us as we talk to Eric about:
How did you stop the Kansas City Swatter?
How did you get into hacking and social engineering?
How did you reform?
What are you going to do to stay on the side of right?
What are you going to do now?
and so much more.
You can find Eric on Twitter at: https://twitter.com/CosmoTheGod
And he recommends the book by Kevin Mitnick, Ghost in the Wires
---