Mon, 9 December 2019
Ep. 124 - Cognitive Energy and Critical Thinking with Dr. Christopher Dwyer
Welcome to another episode of The Social-Engineer Podcast! Host, Christopher Hadnagy, interviews Christopher Dwyer, on this 124th episode. Dr. Dwyer is a psychologist who has been researching critical thinking and cognitive energy throughout his career, including what it means to be a critical thinker. He started his PhD by researching argument mapping, focusing on the structure of arguments and the effect of it on memory performance.
Chris asks Dr. Dwyer how he would define critical thinking. For Dr. Dwyer, the term refers to purposeful, self-regulatory reflective judgment reliant on a number of skills in order to produce a valid conclusion to an argument or a solution to a problem. Dr. Dwyer explains how the term has come to have different meanings across the industry - but the main idea has been that core skills and core dispositions make up critical thinking. Dr. Dwyer is interested in how to enhance people's critical thinking skills; however, he has found that it is very dependent on context and circumstances. He shares an example of this, comparing findings about critical thinking of traditional students and adult-learning course students. The mature students had worse critical thinking at the beginning of a class yet they improved more than traditional students over time.
Towards the end of the episode, Chris and Dr. Dwyer discuss how humans hate to be wrong, but love to be right. Dr. Dwyer says that this is due to risk aversion - we do not enjoy the things that are detrimental to us and we fear being found wanting. However, it is important to not let our fear stop us from critically thinking well.
---
Fri, 22 November 2019
Ep. 123 - Reframe Your Decisions with Dr Eva Krackow
On this episode of The Social-Engineer Podcast, host Chris sits down with Dr. Eva Krackow to discuss decision-making. Eva is an assistant professor in psychology at the University of Leicester, and focuses her research on judgement and decision-making, as well as how people can improve their daily choices for the better. Similarly, The Social-Engineer focuses on the end user, and how their decisions affect their online security. Eva talks about a game that was developed to research the difference in an individual's behavior based on the motive of the game, being teamwork, or a competition, and how subtle framing can influence an individual's behavior. Framing is a way to present an idea or concept to an individual to achieve desired results.
Chris and Eva discuss the parallels between online security, The Social-Engineer's line of business, and an individual's choice to lean towards a way of "framing" that appeals to them. In terms of phishing scams, where once there were emails riddled with errors, scams have become more intelligent, getting email correspondence to appear more legitimate. Framing of the message has become more professional and sophisticated. The framing of the emails has changed in a way to adapt to the individual reading the scam, allowing the scammer to continue to be successful in stealing identities and information.
Eva discusses issues that come along with our current age of social media, and how individuals are less likely to explore unfamiliar information because of the algorithms that these popular networking sites use to appease each individual user. Social media websites aren't necessarily our friend when it comes to actual facts and accurate information, but it is coincidentally where most people are finding their news sources. She suggests we need to consistently look outside of our usual media sources, outside of our current friends list, and be aware of the information we're absorbing. When we don't take these initiatives on our own, we can find ourselves taking in a never ending supply of information that appeals specifically to us, making it easier to believe the news we take in to be fact, when many times, it's not. Reframing our communication allows us to be more open to new information that we may not have been before, it can open doors we weren't aware existed when we're able to step outside of our comfort zone.
Listen to more episodes and subscribe wherever you listen to podcasts!
Links:
Find more of Dr. Eva Krackow's articles at https://www.psychologytoday.com/us
Find more information about The Social-Engineer at: https://www.social-engineer.org/
Follow The Social-Engineer Podcast on Twitter (@humanhacker), YouTube, and LinkedIn
Eva's Book Recommendations:
---
Sun, 27 October 2019
Ep. 122 - Can't We All Just Get Along with Anne-Maartje Oud
Chris Hadnagy interviews Anne-Maartje Oud, chairperson and owner of The Behaviour Company, about how she found the inspiration and drive to kick start her own company dedicated to research about human behavior, how she deals with common behavioral problems, some insights on her cultural background and its impact on her career and the people around her.
On This Episode We Discuss:
00:00 - 122nd Episode of the Social-Engineer Podcast!

03:50 - Quick recap about Anne-Maartje Oud

04:30 - Anne talks about the early years of her career, how she found the inspiration and drive to start her own company focused on research into human behavior

08:33 - Anne talks about her study and research on human behavior, how she teach people

10:16 - How she help people become aware of their bad behavior

13:59 - Anne talks about the common problems she usually encounter

19:25 - Her advice on meeting new people, going through job interviews and how to behave right in these situations

21:45 - Her cultural background and its impact on her career and the people around her; and how to fit in with people from various cultures

45:33 - Closing remarks for Anne (links to her company website, social media accounts, books she recommends)

46:16 - Desmon Morris' book "People Watching"
48:58 - A brief interview with Dov Baron

49-57 - Who is Dov Baron?

51:26 - Dov shares what he'll talk about in the coming 2020 Social-Engineer conference

55:00 - Dov talks about leadership

57:56 - Closing remarks for Dov (Links to his company website, his social media accounts)
Books to Read:
What Every Body is Saying - Joe Navarro
Featured Links:
Connect with Anne-Maartje Oud:
Connect with Dov Baron:
Listen & Subscribe:
Thanks for listening! Follow and tweet @SocEngineerInc. Find us on Facebook and, if you like what you hear, do us a favor and write a review on iTunes.
---
Tue, 10 September 2019
Ep. 121 - Help Us Impress Joe's Mother with Joe Navarro
On This Episode We Discuss:
0:27 - Introducing the guest - Joe Navarro
1:35 - Joe Navarro's background and expertise
3:06 - The 13 books Joe has written
3:36 - Why do we do anything?
3:58 - The next project Joe is working on related to what makes good leadership
5:44 - SEVillage Orlando 2020 preview and what Joe's talk will be about
8:35 - How Joe's career path lead him into leadership and writing books
11:08 - Joe coming to the country, not knowing any English, and how this shaped his reliance on non-verbals
13:00 - The leadership most of us will encounter and how personal this typically is
14:26 - The most important attribute any leader must have
15:27 - What do you think makes a great employee for your company?
17:19 - Joe's experience working with Robin Dreeke
18:13 - Joe's story of getting a text from someone he put in prison
21:00 - The importance of treating people humanely
21:58 - Joe's experience in Puerto Rico with people telling him when something wasn't right
23:18 - What's coming up in the upcoming months for Social-Engineering
25:40 - Understanding how you can improve (And why you need to be open to it)
26:41 - Who the best investigator typically is
27:38 - Ego and how it can harm you
28:27 - What Joe would ask himself before doing an interview
30:27 - Putting the right people in the right situations to be most effective
31:32 - Joe's experience in New York trying to recruit someone
32:43 - How to determine what type of person is the best in any situation
33:30 - Interethnic empathy
35:12 - The reasons why operations sometimes fail
36:32 - Why "face time" is so important and really the key to everything
37:11 - A few things you can do to increase face time
40:15 - Where people can go to learn more about Joe
42:05 - Joe's book recommendation
Connect with Joe Navarro
Links:
---
Sun, 18 August 2019
Ep. 120 – Sizing People Up - LIVE AT DEF CON 27 with Robin Dreeke
On This Episode We Discuss:
0:00 - 10th year anniversary podcast!
2:38 - Robin's book Sizing People Up
3:43 - Why trust is ultimately what matters
5:33 - Perry's speech at SEVillage
7:45 - Changing the context of how you view your situation (And the world)
10:35 - How you choose who to engage when speaking to an audience
11:10 - Stage hypnosis
13:15 - Why you need to make every statement about the other person
14:50 - Why we always act in our best interest and understanding what that means for others
17:28 - How you can use social engineering in real-life social situations (And how to mitigate manipulation)
22:44 - The differences between the alcohol, tobacco, and firearms industries
27:25 - The most effect technique for listening
28:08 - The Black Badge Contest winners
29:05 - How the Black Badge works and why it's so high pressure
30:03 - Techniques for building rapport
33:17 - Having so many people fill the room at DEF CON
36:22 - Protecting data and how changing culture has to start from the top
41:10 - Career prospects and how to find the right company to work for
44:38 - The value of writing to build credibility and get more clients
46:55 - Phishing education and incentivizing positive action
49:45 - Taking time to figure out people's strengths and top 3 priorities of people you're working with
50:45 - Why loving your product, believing in what you're selling, and knowing it will help people is crucial to selling a product
54:32 - Dealing with fatigue while vishing (And taking breaks)
58:04 - What makes a great social-engineer
1:00:00 - Perry's Book
1:03:37 - A technique for catching 3 spies (Coming soon)
Connect with Them
Links:
---
Mon, 8 July 2019
Ep. 119 – Laughing Your Way To Success with Stephanie Paul
Bio: https://www.stephaniepaulinc.com/meet-stephanie
On This Episode We Discuss:
Who Stephanie is and what she does
How Stephanie produced, cast, and directed the launch of the Calvin Klein CK1 Fragrance in New Zealand at age 21
Stephanie's acting role in the film Iron Sky
How Stephanie started her company by accident
The psychology tool "Stimulus Value" and the importance of understanding it
The top traits we look for when communicating with other people
The importance of knowing WHY we're delivering a message and delivering it in a way that's beneficial to your audience
How Stephanie develops stories with her clients and teaches them how to use their emotions as tools
Emotional intelligence
Why laughter is the most contagious biological behavior we have
Laughter yoga
Stephanie's workshop in February of 2020 and why you NEED to come
A few books Stephanie recommends
---
Mon, 10 June 2019
Ep. 118 - Can I Scare You Into Being Secure With Dr. Jessica Barker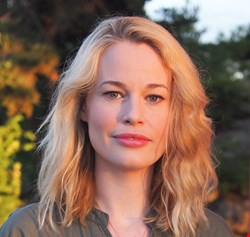 Dr. Jessica Barker runs a cyber security consultancy and, with a background in sociology, specializes in the human side of cyber security. She is especially interested in attitudes and behaviors in relation to cyber security, and her work is focused on communication, awareness, behavior and culture.
On this episode we discuss things like:
How can we make info sec more human centric?
Why are we failing so much?
Should shame and fear be used in training?
And so much more.
---
Mon, 6 May 2019
Ep. 117 – Fixing marriages, teenagers and saving hostages with Chris Voss
Chris Voss is an author, and professor. His is also a former FBI hostage negotiator, the CEO of The Black Swan Group Ltd, and co-author of the book, Never Split the Difference.
Chris discusses:
What are negotiation skills?

How are they useful in every day life

What is tactical empathy

What is a black swan?

Can you really use these skills to save lives?

So much more!!
Chris can be found on his website: https://blackswanltd.com/ and you can also find him on Twitter at: https://twitter.com/vossnegotiation
He recommended a few books for us this month:
The Rise of Superman: Decoding the Science of Ultimate Human Performance by Steven Kotler
The Talent Code: Greatness Isn't Born. It's Grown. Here's How. by Daniel Coyle
The Culture Code: The Secrets of Highly Successful Groups by Daniel Coyle
---
Mon, 8 April 2019
Ep. 116 – Building a C.A.L.M Narrator With Gregg Henriques
Gregg Henriques is a psychologist and professor with expertise in depression, suicide and personality disorders. He developed a new theoretical system for psychology and joins us today to share it with us.
As we discuss his theory we will talk about:
His new theory of psychology

The 4 interlocking peices and how we can apply them in every day life

How to build a C.A.L.M Narrator

So much more....
You can find out more about Gregg on his website: greghenriques.com as well as his articles on Psychology Today
Gregg recommends we read: The Mindful Path to Self-Compassion: Freeing Yourself from Destructive Thoughts and Emotions by Christopher K. Germer
---
Mon, 11 March 2019
Ep. 115 - Leading Everyone like Dogs with Chase Hughes
Chase Hughes is an ex-military Chief that wanted to learn how to better the study of influence. He wanted to see if he could teach anyone to use these skills fast and with precision. Join us this month as we discuss this very topic with Chase and try to answer:
Can we train people in influence like we train animals?

Can we control our own minds to condition ourselves to not be influenced?

Can we change how we react to fear, anger or other emotions?

So much more...
You can follow Chase on his Twitter account: https://twitter.com/thechasehughes
Check out Chase's book. The Ellipsis Manual
and also his book recommendation, Be the Pack Leader by Cesar Milan
---
Sun, 10 February 2019
Ep. 114 – Finding Love with Whitney Merrill
Whitney Merrill is a privacy attorney, worked with the EFF and runs the Crypto and runs the Crypto Privacy Village at DEF CON. (See a pattern yet?)
This month we have a very fun and lighthearted chat with Whitney about things like:
Is it possible to remain private today?

Is it possible to be safe and date online?

How dangerous is OSINT?

And so much more
You can find out more about Whitney on her website: https://whitneymerrill.com/
She recommends the book "How To Make a Spaceship" by Julian Guthrie
---
Mon, 14 January 2019
Ep 113 - Nutrition Facts for Online Information with Clint Watts
Join us with our guest Clint Watts as we ask questions about:
Misinformation campaigns and their success.
How is misinformation used?
Why is it so powerful?
How can we be safe from falling victim?
So much more
Clint can be followed on his Twitter Account @selectedwisdom and on https://www.fpri.org/contributor/clint-watts/
Clint also recommends these books:
Identity: The Demand for Dignity and the Politics of Resentment Francis Fukuyama
American Nations: A History of the Eleven Rival Regional Cultures of North America
---