Mon, 11 October 2021
Ep. 155 - Human Element Series - Positively Influencing Behavior Change with Jessica Barker
---
Mon, 13 September 2021
Ep. 153 - Human Element Series - You Are Special And Other Lies With Cortney Warren
---
Mon, 9 August 2021
Ep. 151 - Human Element Series - Dropping a Dime with Michael Roderick
---
Mon, 12 July 2021
Ep. 149 - Human Element Series - Whats In a T with Teresa Abram
---
Mon, 14 June 2021
Ep. 147 - Human Element Series - Becoming Ben Franklin with Joe Navarro
---
Mon, 10 May 2021
Ep. 145 - Baking a Human Behavior Cake with Jack Schafer
---
Mon, 19 April 2021
Ep. 144 - Adaptive Problem Solving with Ashley Rose
---
Mon, 12 April 2021
Ep. 143- Empathetic Hugs with Ida Ngambeki
In this episode of the Social-Engineer podcast, Chris Hadnagy and Maxie Reynolds are joined by Dr. Ida Ngambeki, an Assistant Professor of Computer and Information Technology at Purdue University. Listen in as they discuss importance of empathy and the best ways to teach social engineering. April 12, 2021
03:25 – Introduction to Dr. Ida Ngambeki
04:20 – How Ida got into social engineering
08:45 – Teaching the next generation of social engineers
11:30 – Teaching the distinct aspects of social engineering
17:05 – The difference between a pentester and a malicious actor
19:01 – The importance of bias and assumptions
20:36 – Ida's unconventional path to social engineering expertise
24:42 – The importance of empathy in security education
27:50 – The three aspects of empathy
30:04 – Diversity in the information security industry
34:22 – Chris getting held at gunpoint
39:50 – The problem with fear-based pretexts
42:32 - Ida's industry mentors
45:14 – Ida's book recommendations
47:59 – Ida's contact info
---
Mon, 8 March 2021
Ep. 141 - Do You Want to be Mentored with Robin Dreeke
In this episode, Chris Hadnagy and Maxie Reynolds are joined by ex-FBI Spy Catcher and now world renowned Trust and Rapport expert, Robin Dreeke. Listen in as they discuss the importance of mentoring, TRUST and relationship building. - March 8, 2021
---
Mon, 8 February 2021
Ep. 139 - Don't Believe This Podcast with Michael F. Schein
---
Mon, 11 January 2021
Ep. 137 – Human Hacking With Chris Hadnagy
---
Mon, 14 December 2020
Ep. 136 - A Samurai, a Pickpocket and The Future walk into a bar with Osama Qurashi
---
Mon, 9 November 2020
Ep. 135 - Fear of video and snakes with Lisa Forte
In this episode, Chris Hadnagy and Maxie Reynolds are joined by social engineering and insider threats expert: Lisa Forte. Learn how Lisa went from fighting terrorists and real-life sea pirates to being an expert on cybercrime and social engineering. Discover how scammers are taking advantage of global uncertainty and understand how to protect yourself from attack.
00:00 – Introduction to Lisa Forte
02:38 – Lisa's path to a career in social engineering
05:27 – The psychology that terrorists use to recruit teenagers
07:52 – Lisa's experience with fighting cyber crime
08:43 – Why Lisa named her cyber security company "Red Goat"
10:23 – The world pandemic made hospitals and their supply chains vulnerable to attack
14:38 – Keep secure by realizing the value of the information you possess
15:41 - How Cyber Volunteers 19 is helping to save lives by making hospitals secure. (twitter)
21:25 – Ego suspension is a required skill for a good social engineer
25:47 – Find someone who gives you honest feedback
27:28 – How Chris deals with harsh criticism
30:27 – New documentary: "hacker:HUNTER Ha(ck)cine" (Part 1) (Part 2)
34:44 – Lisa's Vlog: "Rebooting"
35:44 – Lisa's and Chris's experience with exposure therapy.
40:00 – How scammers take advantage of global uncertainty
42:37 – Law enforcement has a big disadvantage when fighting cyber crime
45:42: Lisa's Contact info:
46:56 – Lisa's Book recommendation
50:20 – Outro
Trainings:
Practical Open Source Intelligence For Everyday Social Engineers
---
Mon, 12 October 2020
Ep. 134 – Altered Memories and Alternate Realities with Dr. Elizabeth Loftus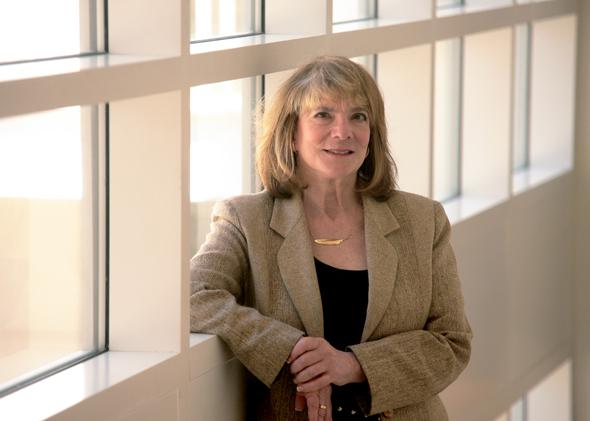 In this episode, Chris Hadnagy and Ryan MacDougall are joined by distinguished professor: Elizabeth Loftus. Listen in to understand the vulnerabilities in human memories and how they are sometimes exploited. Learn to defend against attacks on your memory and how this info can be applied in the information security industry.
00:01 – Introduction to Elizabeth Loftus and her research on the malleability of human memory.
01:41 – Elizabeth's reasoning for researching human memory.
03:12 – What our faulty memory means for eyewitness testimonies.
04:20 – How the phrasing of a question can distort someone's memory.
06:27 – Is it possible to verify the accuracy of a memory?
10:34 – Trying hard to remember something can sometimes lead to the creation of a false memory.
11:22 – Elizabeth's experience with the trial of George Franklin.
14:13 – How can we protect ourselves from having our memories modified?
14:21 – The similarities between preventing false memories and preventing scams.
20:40 – "What the heck is going on in the world of Social-Engineer: COVID Style."
Practical Open Source Intelligence For Everyday Social Engineers
Advanced Practical Social Engineering Training
The Human Hacking Conference - Orlando, FL March 11-13, 2021
Book: Human Hacking: Win Friends, Influence People, and Leave Them Better Off for Having Met You
25:43 – How hypnosis therapy often generates false memories.
30:21 – How to protect yourself from having your memories altered.
32:58 – The prevalence and impact of misinformation on social media.
38:30 – Elizabeth's website, Ted Talk and books.
Elizabeth F. Loftus' UCI School of Social Ecology Website
39:44 – Elizabeth's book recommendations.
Mistakes Were Made (but Not by Me)
41:50 – Outro
The Innocent Lives Foundation on Twitter
The Human Hacking Conference on Twitter
---
Mon, 14 September 2020
Ep. 133 - Having Superhero moments with Jonathan Miller
In this episode, Chris Hadnagy, Shelby Dacko and Jonathan Miller discuss many ways to improve your skills as a communicator. Learn the importance of observing the information your own body gives you. Hear their experiences with being amygdala hijacked, and how you can have your own superhero moment.
00:07 – Introduction to Shelby Dacko, Human Risk Analyst for Social-Engineer.
00:44 – Introduction to Jonathan Miller and his experience resolving conflict without violence.
02:06 – How to focus on nonviolent communication in violent circumstances.
04:18 – How to engage in productive conversation by respecting other's opinions.
06:24 – Become a better communicator by paying attention to introspective sensations.
10:33 – How a 1984 GMC Vandura and a potato helped Jonathan become a communications expert.
14:48 – Why most people pay no attention to the way they communicate.
18:58 – Announcements:
Human Hacking: Win Friends, Influence People, and Leave Them Better Off for Having Met You
Virtual Advanced Practical Social Engineering - 17-20 November, 2020
The Human Hacking Conference - Orlando, FL March 11-13, 2021
HHC SE Pentest Track – Day 2 – Vishing (Curt)
Advanced Practical Social Engineering – Orlando 13-16 April, 2021
Masters Level Social Engineering – Orlando, Fl 10-14 May, 2021
Advanced Practical Social Engineering – Bristol, UK 15-18 June, 2021
23:35 – How to become self-aware of the way you communicate.
25:08 – How to Deal with Defensiveness and Defensive People in Conversations
26:09 – How an amygdala hijack can trigger a defensive response and how you can work to fight it.
42:56 – Defensiveness creates more defensiveness.
44:29 – Jonathan's contact info, podcast and social media links.
Press Kit: http://bit.ly/JMPressKit
Website: https://www.mindfulcommunication.me
Mindful Communication Podcast: https://anchor.fm/podcast-863ccb8
LinkedIn: https://www.linkedin.com/in/millerdjonathan/
Instagram: https://www.instagram.com/mindfulcommunication/
Tough Talks Made Easy: https://bit.ly/ToughTalksMadeEasy
Code: social50
Article: How to Deal with Defensiveness and Defensive People in Conversations
46:39: Jonathan's book recommendations.
Difficult Conversations: How to Discuss What Matters Most
Nonviolent Communication: A Language of Life
Sapiens: A Brief History of Humankind
48:01 – Outro
The Human Hacking Conference on Twitter
---
Mon, 10 August 2020
Ep. 132 – Putting the YOU back into effective communications with Stephanie Paul Ep. 132 – Putting the YOU back into effective communications with Stephanie Paul
In this episode, Chris Hadnagy and Stephanie Paul introduce multiple different methods that can be used to become a better communicator and social engineer. They go into the practice required in changing the way you communicate and share some amazing experiences of people who were able to do so. They also go over how an unmotivated person can gain the ambition to accomplish their goals.
01:10 – Introduction to Stephanie Paul.
01:58 – Training people to be effective storytellers: How Stephanie came up with the idea.
05:24 – Analyzing the applicability of social engineering principles in other fields.
07:01 – The YOU method.
13: 50 – Driving the CAAR method.
15:19 – How an unambitious person can motivate themselves by changing their value system.
---
22:55 – Announcements:
New social-engineer.com website
Advanced Practical Social Engineering Training
Master's Level Social Engineering
The Human Hacking Conference - 11-13 March, 2021
---
24:41 – How you can improve as a person and social engineer by getting to know yourself
29:04 – Improve by shifting your communication energy
32:30 – Improve by utilizing humor
35:30 – Improving your communication requires practice
40:49 – Stephanie's contact info, courses and book.
The "WHYGUIDE" To Story Hacking

Apply for Stephanie's Online Training
42:40 - Stephanie's book recommendations
#Values: The Secret to Top Level Performance in Business and Life
The Source: The Secrets of the Universe, the Science of the Brain
The Ellipsis Manual: analysis and engineering of human behavior
Truth and Lies: What People Are Really Thinking
Louder Than Words: Take Your Career from Average to Exceptional with the Hidden Power of Nonverbal Intelligence
Limitless: Upgrade Your Brain, Learn Anything Faster, and Unlock Your Exceptional Life
The Human Hacking Conference on Twitter
---
Mon, 13 July 2020
Ep. 131 – The Secret To Achieving All Your Goals with Chani Simms
In this episode Chris Hadnagy and Chani Simms reveal the secrets to becoming a better communicator and breaking into the InfoSec industry. They discuss the challenges women often face and how they can be overcome. They also go over the ways a newcomer can contribute to a more experienced team.
00:05 – Introduction to Chani Simms and Her Experience as a Woman in the InfoSec Industry
01:09 – Chani's TEDx Talk: "Stop chasing the magic security box"
01:19 – How Chani Got into the Infosec Industry and Started Her Own Pentesting Company
04:53 – Chani's Experience with Hacking, Forensics, Auditing, Risk Management, Consulting and as a Virtual CISO for Multiple Companies
08:08 – The Prevalence of Women in the Sri Lankan Tech Industry
10:47 - Chani Simms has been recognized as one of the "Top 50 Most Influential Women In Cybersecurity 2019" by SC Media UK
11:25 – Chani's Reason for Starting SHe CISO
13:13 – Chani Shares her Experience with Receiving the Awards
17:14 – Chani Gives Advice to People Looking to Become Successful in this Industry
20:10 – How to Deal with Feelings of Inadequacy in Order to Add Value to a Team
23:15 – Upcoming Virtual Trainings and Human Hacking Conference Signups
1-4 August, 2020 – Advanced Practical Social Engineering – Virtual Training
11-13 March, 2021 – The Human Hacking Conference
25:10 – How a Newcomer to a Field can Still Add Value to a Team
29:33 – How to Work with Unkind People in the Workplace
31:09 – How to Accept Valid Criticism and Become a Better Communicator by Suspending Your Ego
37:03 – Chani's Contact Info and More Info About SHe CISO
41:09 – Chani's Book Recommendations
Men Are from Mars, Women Are from Venus: The Classic Guide to Understanding the Opposite Sex
The Definitive Book of Body Language: The Hidden Meaning Behind People's Gestures and Expressions
45:04 – Conclusion and Outro
The Human Hacking Conference on Twitter
The Innocent Lives Foundation on Twitter
---
Mon, 8 June 2020
Ep. 130 - The Emoji Code with Dr. Vyv Evans
In this episode, Chris Hadnagy and Dr. Vyv Evans discuss the widespread use of emoji and how it can help fill the gap between text and face-to-face communication. Emoji has the ability to add tone and expressions to text that it would otherwise be lacking. In in a single picture, they can express complex ideas that would otherwise require many words to convey.
00:10 - Introduction to Dr. Vyv Evans and his Work on Emoji
01:37 - Brooklyn Teen Was Arrested for Threats Made with Emoji
03:52 - The 2 Main Functions of Language
06:12 - In Real World Scenarios, Communication Utilizes Multiple Channels
07:55 - Tone of Voice Can Change the Meaning of Our Words
09:05 - Gestures Can Change the Meaning of Our Words
10:59 - Emblems are nonverbal signals that can be translated directly into words.
12:50 - The Meaning of Emoji Can be Affected by Group or Cultural Factors
15:45 - The Rebus Principle is Used to Represent Abstract Words with Pictograms, Like Emoji
18:16 - Upcoming Virtual Trainings and Human Hacking Conference Signups.
19:58 - The Differences Between the Emoji System and Language
22:46 - Emoji Helps Text Catch Up with the Tone and Kinesics Found in Spoken Face-to-Face Interaction
23:20 - Survey Done by Match.com Corelates the Use of Emoji to Increased Sexual Activity
24:38 - Emoji Makes Us More Effective Communicators in the Digital Space
26:09 - The Angry Jerk Phenomenon and How Emoji Can Help
27:35 - Why Visuals are Important to Communication
29:23 - The 😂 (Tears of Joy) Emoji Was Oxford Dictionary's "Word of the Year" in 2015
31:05 - How Text Can Accidentally Convey the Wrong Tone
32:10 - Emoji Can Complement the Meaning of a Word
33:32 - Nonverbals are a Vital Component to Communication
35:47 - Discussing Whether a Decrease in Vocabulary May Have Contributed to the Creation of Nonverbal Communication and Emoji
41:26 - Vyv's Contact Info
Website: https://www.vyvevans.net/
Twitter: https://twitter.com/VyvEvans
LinkedIn: https://www.linkedin.com/in/vyv-evans/
42:23 Vyv's Books
https://www.vyvevans.net/books
The Emoji Code: The Linguistics Behind Smiley Faces and Scaredy Cats
42:44 Vyv's Book Recommendations
Because Internet: Understanding the New Rules of Language


---
Mon, 11 May 2020
Ep. 129 – Should You Be Inauthentic with Mark Bowden
Episode Highlights:
Mark shares his thought on being inauthentic.




How he started in the nonverbal world and how he got engaged in writing books.




Discusses being dyslexic, but reading images and creating images and critically thinking about images was easy for him.
Key Points:
Do not mistake truths from facts they are not the same.

If you tell a story and you massage some of the facts you sometimes get a stronger clearer truth from the story.

People first need to think that it's valuable then believe that its true, so they go and use it.
Resources Mentioned:
---
Mon, 13 April 2020
Ep. 128 - OSINT, Vishing and the Winning the SECTF with Alethe Denis
Episode Highlights:
Alethe shares her initial thoughts on receiving details about her target company.

One mistake Alethe made in her first competition was misunderstanding that you can repeat flags.

Alethe outlines how she prepared for the second competition, including watching re-enactment videos.

Chris and Alethe discuss the importance of pretext and the key switch Alethe made.

Alethe describes the experience of bringing a young baby to DefCon.

She spent over 100 hours of time on her OSINT report. She spent even more time getting ready for the calls.

Alethe tells us the most dangerous OSINT she found in her research.

Alethe compares real-life vishing to competitive vishing.

The time factor gave Alethe anxiety during her first competition. Learn how she managed this the second time around.

They discuss the name game and how to use it effectively or ineffectively.

Learn the important way the black badge changed Alethe's life.
3 Key Points:
Dedicate a big chunk of time to prepare for the conference by listening to podcast episodes, watching re-enactments, and preparing your OSINT report.

In her OSINT research, Alethe was able to find information as dangerous as the types of equipment and software the company used freely available to the public.

In real-life vishing, you have time to establish rapport. Competitive vishing moves much faster.
Resources Mentioned:
---
Tue, 10 March 2020
Ep. 127 - The Human Hacking Conference 2020 Recap
Episode Highlights:
The Human Hacking Conference was about having a deep understanding of other human beings to help you make connections.
Robin Dreeke's presentation was about his code of trust and sizing people up with a step-by-step process.
Next year he will do what he did this year but then go into sizing people up.
Paul Wilson's presentation was about how there's a vast toolbox of manipulation that is untapped in the security community.
People were supposed to walk away from Dov's session with a sense of their own dragon fire.
Stephanie Paul's session was about helping people find their voice and their message from the inside out.
She believes the conference ended up with a theme because they're all humans speaking to human qualities that we have.
As they discuss why the conference had a theme, Paul asserts that the core element is story.
The subject itself fed the experience of the weekend.
Next year, Stephanie's session will be about learning through fun.
Dov's session next year will help you better understand your own emotional logic.
Paul's session next year will give people a toolkit for recognizing deception.
3 Key Points:
The Human Hacker Conference was all about helping people understand themselves and others.
Common themes emerged because presenters were speaking to the human qualities we all possess.
Story can be used to teach, to educate, to touch hearts and it can also be used against you.
Resources Mentioned:
---
Mon, 10 February 2020
Ep. 126 - Conversational Intelligence with Nicklas Balboa
3 Key Points:
Conversational intelligence helps us understand how our brains and bodies interact to create our experiences and how we can learn to control our experiences.
The Conversational Intelligence Matrix describes three levels of conversation: transactional, positional, and transformational.
In order to improve CIQ, an individual must begin recognizing reality gaps, asking more questions of others, and letting their guard down.
---
Mon, 13 January 2020
Ep. 125 - Using Deception Detection Techniques Daily with William Ortiz
In Episode 125, host Chris Hadnagy speaks with William Ortiz, a federal polygraph examiner who worked in the FBI for decades. In this discussion, you'll learn how the polygraph works, how people try to fool the polygraph, and what agents and attorneys are really after when they receive the results of a polygraph examination. You'll also hear some tips and tricks about deception that can inform your everyday interactions.

3 Key Points:
Polygraph is a tool alongside non-verbals and behavior analysis questions to determine whether someone is telling the truth.

Being nervous is part of taking the polygraph test. Being nervous will not affect the test, but helps to establish your baseline.
3. When you ask someone a question, pay attention to whether they answer it. Then ask more questions to see where they lead.
---
Mon, 9 December 2019
Ep. 124 - Cognitive Energy and Critical Thinking with Dr. Christopher Dwyer
Welcome to another episode of The Social-Engineer Podcast! Host, Christopher Hadnagy, interviews Christopher Dwyer, on this 124th episode. Dr. Dwyer is a psychologist who has been researching critical thinking and cognitive energy throughout his career, including what it means to be a critical thinker. He started his PhD by researching argument mapping, focusing on the structure of arguments and the effect of it on memory performance.
Chris asks Dr. Dwyer how he would define critical thinking. For Dr. Dwyer, the term refers to purposeful, self-regulatory reflective judgment reliant on a number of skills in order to produce a valid conclusion to an argument or a solution to a problem. Dr. Dwyer explains how the term has come to have different meanings across the industry - but the main idea has been that core skills and core dispositions make up critical thinking. Dr. Dwyer is interested in how to enhance people's critical thinking skills; however, he has found that it is very dependent on context and circumstances. He shares an example of this, comparing findings about critical thinking of traditional students and adult-learning course students. The mature students had worse critical thinking at the beginning of a class yet they improved more than traditional students over time.
Towards the end of the episode, Chris and Dr. Dwyer discuss how humans hate to be wrong, but love to be right. Dr. Dwyer says that this is due to risk aversion - we do not enjoy the things that are detrimental to us and we fear being found wanting. However, it is important to not let our fear stop us from critically thinking well.
---
Fri, 22 November 2019
Ep. 123 - Reframe Your Decisions with Dr Eva Krackow
On this episode of The Social-Engineer Podcast, host Chris sits down with Dr. Eva Krackow to discuss decision-making. Eva is an assistant professor in psychology at the University of Leicester, and focuses her research on judgement and decision-making, as well as how people can improve their daily choices for the better. Similarly, The Social-Engineer focuses on the end user, and how their decisions affect their online security. Eva talks about a game that was developed to research the difference in an individual's behavior based on the motive of the game, being teamwork, or a competition, and how subtle framing can influence an individual's behavior. Framing is a way to present an idea or concept to an individual to achieve desired results.
Chris and Eva discuss the parallels between online security, The Social-Engineer's line of business, and an individual's choice to lean towards a way of "framing" that appeals to them. In terms of phishing scams, where once there were emails riddled with errors, scams have become more intelligent, getting email correspondence to appear more legitimate. Framing of the message has become more professional and sophisticated. The framing of the emails has changed in a way to adapt to the individual reading the scam, allowing the scammer to continue to be successful in stealing identities and information.
Eva discusses issues that come along with our current age of social media, and how individuals are less likely to explore unfamiliar information because of the algorithms that these popular networking sites use to appease each individual user. Social media websites aren't necessarily our friend when it comes to actual facts and accurate information, but it is coincidentally where most people are finding their news sources. She suggests we need to consistently look outside of our usual media sources, outside of our current friends list, and be aware of the information we're absorbing. When we don't take these initiatives on our own, we can find ourselves taking in a never ending supply of information that appeals specifically to us, making it easier to believe the news we take in to be fact, when many times, it's not. Reframing our communication allows us to be more open to new information that we may not have been before, it can open doors we weren't aware existed when we're able to step outside of our comfort zone.
Listen to more episodes and subscribe wherever you listen to podcasts!
Links:
Find more of Dr. Eva Krackow's articles at https://www.psychologytoday.com/us
Find more information about The Social-Engineer at: https://www.social-engineer.org/
Follow The Social-Engineer Podcast on Twitter (@humanhacker), YouTube, and LinkedIn
Eva's Book Recommendations:
---
Sun, 27 October 2019
Ep. 122 - Can't We All Just Get Along with Anne-Maartje Oud
Chris Hadnagy interviews Anne-Maartje Oud, chairperson and owner of The Behaviour Company, about how she found the inspiration and drive to kick start her own company dedicated to research about human behavior, how she deals with common behavioral problems, some insights on her cultural background and its impact on her career and the people around her.
On This Episode We Discuss:
00:00 - 122nd Episode of the Social-Engineer Podcast!

03:50 - Quick recap about Anne-Maartje Oud

04:30 - Anne talks about the early years of her career, how she found the inspiration and drive to start her own company focused on research into human behavior

08:33 - Anne talks about her study and research on human behavior, how she teach people

10:16 - How she help people become aware of their bad behavior

13:59 - Anne talks about the common problems she usually encounter

19:25 - Her advice on meeting new people, going through job interviews and how to behave right in these situations

21:45 - Her cultural background and its impact on her career and the people around her; and how to fit in with people from various cultures

45:33 - Closing remarks for Anne (links to her company website, social media accounts, books she recommends)

46:16 - Desmon Morris' book "People Watching"
48:58 - A brief interview with Dov Baron

49-57 - Who is Dov Baron?

51:26 - Dov shares what he'll talk about in the coming 2020 Social-Engineer conference

55:00 - Dov talks about leadership

57:56 - Closing remarks for Dov (Links to his company website, his social media accounts)
Books to Read:
What Every Body is Saying - Joe Navarro
Featured Links:
Connect with Anne-Maartje Oud:
Connect with Dov Baron:
Listen & Subscribe:
Thanks for listening! Follow and tweet @SocEngineerInc. Find us on Facebook and, if you like what you hear, do us a favor and write a review on iTunes.
---
Tue, 10 September 2019
Ep. 121 - Help Us Impress Joe's Mother with Joe Navarro
On This Episode We Discuss:
0:27 - Introducing the guest - Joe Navarro
1:35 - Joe Navarro's background and expertise
3:06 - The 13 books Joe has written
3:36 - Why do we do anything?
3:58 - The next project Joe is working on related to what makes good leadership
5:44 - SEVillage Orlando 2020 preview and what Joe's talk will be about
8:35 - How Joe's career path lead him into leadership and writing books
11:08 - Joe coming to the country, not knowing any English, and how this shaped his reliance on non-verbals
13:00 - The leadership most of us will encounter and how personal this typically is
14:26 - The most important attribute any leader must have
15:27 - What do you think makes a great employee for your company?
17:19 - Joe's experience working with Robin Dreeke
18:13 - Joe's story of getting a text from someone he put in prison
21:00 - The importance of treating people humanely
21:58 - Joe's experience in Puerto Rico with people telling him when something wasn't right
23:18 - What's coming up in the upcoming months for Social-Engineering
25:40 - Understanding how you can improve (And why you need to be open to it)
26:41 - Who the best investigator typically is
27:38 - Ego and how it can harm you
28:27 - What Joe would ask himself before doing an interview
30:27 - Putting the right people in the right situations to be most effective
31:32 - Joe's experience in New York trying to recruit someone
32:43 - How to determine what type of person is the best in any situation
33:30 - Interethnic empathy
35:12 - The reasons why operations sometimes fail
36:32 - Why "face time" is so important and really the key to everything
37:11 - A few things you can do to increase face time
40:15 - Where people can go to learn more about Joe
42:05 - Joe's book recommendation
Connect with Joe Navarro
Links:
---
Sun, 18 August 2019
Ep. 120 – Sizing People Up - LIVE AT DEF CON 27 with Robin Dreeke
On This Episode We Discuss:
0:00 - 10th year anniversary podcast!
2:38 - Robin's book Sizing People Up
3:43 - Why trust is ultimately what matters
5:33 - Perry's speech at SEVillage
7:45 - Changing the context of how you view your situation (And the world)
10:35 - How you choose who to engage when speaking to an audience
11:10 - Stage hypnosis
13:15 - Why you need to make every statement about the other person
14:50 - Why we always act in our best interest and understanding what that means for others
17:28 - How you can use social engineering in real-life social situations (And how to mitigate manipulation)
22:44 - The differences between the alcohol, tobacco, and firearms industries
27:25 - The most effect technique for listening
28:08 - The Black Badge Contest winners
29:05 - How the Black Badge works and why it's so high pressure
30:03 - Techniques for building rapport
33:17 - Having so many people fill the room at DEF CON
36:22 - Protecting data and how changing culture has to start from the top
41:10 - Career prospects and how to find the right company to work for
44:38 - The value of writing to build credibility and get more clients
46:55 - Phishing education and incentivizing positive action
49:45 - Taking time to figure out people's strengths and top 3 priorities of people you're working with
50:45 - Why loving your product, believing in what you're selling, and knowing it will help people is crucial to selling a product
54:32 - Dealing with fatigue while vishing (And taking breaks)
58:04 - What makes a great social-engineer
1:00:00 - Perry's Book
1:03:37 - A technique for catching 3 spies (Coming soon)
Connect with Them
Links:
---
Mon, 8 July 2019
Ep. 119 – Laughing Your Way To Success with Stephanie Paul
Bio: https://www.stephaniepaulinc.com/meet-stephanie
On This Episode We Discuss:
Who Stephanie is and what she does
How Stephanie produced, cast, and directed the launch of the Calvin Klein CK1 Fragrance in New Zealand at age 21
Stephanie's acting role in the film Iron Sky
How Stephanie started her company by accident
The psychology tool "Stimulus Value" and the importance of understanding it
The top traits we look for when communicating with other people
The importance of knowing WHY we're delivering a message and delivering it in a way that's beneficial to your audience
How Stephanie develops stories with her clients and teaches them how to use their emotions as tools
Emotional intelligence
Why laughter is the most contagious biological behavior we have
Laughter yoga
Stephanie's workshop in February of 2020 and why you NEED to come
A few books Stephanie recommends
---
Mon, 10 June 2019
Ep. 118 - Can I Scare You Into Being Secure With Dr. Jessica Barker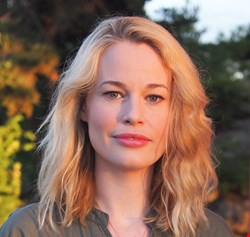 Dr. Jessica Barker runs a cyber security consultancy and, with a background in sociology, specializes in the human side of cyber security. She is especially interested in attitudes and behaviors in relation to cyber security, and her work is focused on communication, awareness, behavior and culture.
On this episode we discuss things like:
How can we make info sec more human centric?
Why are we failing so much?
Should shame and fear be used in training?
And so much more.
---
Mon, 6 May 2019
Ep. 117 – Fixing marriages, teenagers and saving hostages with Chris Voss
Chris Voss is an author, and professor. His is also a former FBI hostage negotiator, the CEO of The Black Swan Group Ltd, and co-author of the book, Never Split the Difference.
Chris discusses:
What are negotiation skills?

How are they useful in every day life

What is tactical empathy

What is a black swan?

Can you really use these skills to save lives?

So much more!!
Chris can be found on his website: https://blackswanltd.com/ and you can also find him on Twitter at: https://twitter.com/vossnegotiation
He recommended a few books for us this month:
The Rise of Superman: Decoding the Science of Ultimate Human Performance by Steven Kotler
The Talent Code: Greatness Isn't Born. It's Grown. Here's How. by Daniel Coyle
The Culture Code: The Secrets of Highly Successful Groups by Daniel Coyle
---
Mon, 8 April 2019
Ep. 116 – Building a C.A.L.M Narrator With Gregg Henriques
Gregg Henriques is a psychologist and professor with expertise in depression, suicide and personality disorders. He developed a new theoretical system for psychology and joins us today to share it with us.
As we discuss his theory we will talk about:
His new theory of psychology

The 4 interlocking peices and how we can apply them in every day life

How to build a C.A.L.M Narrator

So much more....
You can find out more about Gregg on his website: greghenriques.com as well as his articles on Psychology Today
Gregg recommends we read: The Mindful Path to Self-Compassion: Freeing Yourself from Destructive Thoughts and Emotions by Christopher K. Germer
---
Mon, 11 March 2019
Ep. 115 - Leading Everyone like Dogs with Chase Hughes
Chase Hughes is an ex-military Chief that wanted to learn how to better the study of influence. He wanted to see if he could teach anyone to use these skills fast and with precision. Join us this month as we discuss this very topic with Chase and try to answer:
Can we train people in influence like we train animals?

Can we control our own minds to condition ourselves to not be influenced?

Can we change how we react to fear, anger or other emotions?

So much more...
You can follow Chase on his Twitter account: https://twitter.com/thechasehughes
Check out Chase's book. The Ellipsis Manual
and also his book recommendation, Be the Pack Leader by Cesar Milan
---
Sun, 10 February 2019
Ep. 114 – Finding Love with Whitney Merrill
Whitney Merrill is a privacy attorney, worked with the EFF and runs the Crypto and runs the Crypto Privacy Village at DEF CON. (See a pattern yet?)
This month we have a very fun and lighthearted chat with Whitney about things like:
Is it possible to remain private today?

Is it possible to be safe and date online?

How dangerous is OSINT?

And so much more
You can find out more about Whitney on her website: https://whitneymerrill.com/
She recommends the book "How To Make a Spaceship" by Julian Guthrie
---
Mon, 14 January 2019
Ep 113 - Nutrition Facts for Online Information with Clint Watts
Join us with our guest Clint Watts as we ask questions about:
Misinformation campaigns and their success.
How is misinformation used?
Why is it so powerful?
How can we be safe from falling victim?
So much more
Clint can be followed on his Twitter Account @selectedwisdom and on https://www.fpri.org/contributor/clint-watts/
Clint also recommends these books:
Identity: The Demand for Dignity and the Politics of Resentment Francis Fukuyama
American Nations: A History of the Eleven Rival Regional Cultures of North America
---
Mon, 10 December 2018
Ep. 112 - Catching Spies and Paying Parking Tickets with Joe Navarro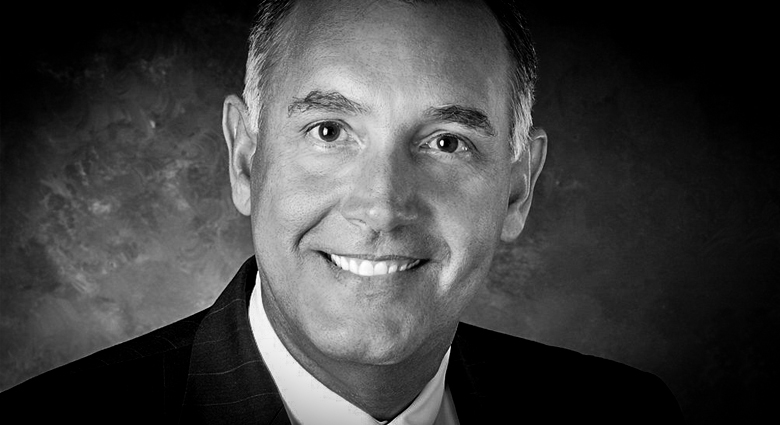 Joe Navarro immigrated to American not knowing any English. How did this mold and shape him to become one of the most well known FBI agents and now one of the world's leading expert's in body language?
Join us in this discussion to find out:
Why did he write this book?

We will see more of him before another 8 years?

How has nonverbal reading changed his life?

Can you really learn these skills?

Did Cat's youth really make her doubt Joe's stories?

And so much more....
You can find more information about Joe's classes and books at his website https://www.jnforensics.com/
Joe's new book The Dictionary of Body Language and Joe's book recommendations are:

The Biological Mind by Alan Jasanoff
Sapiens: A Brief History of Humankind by Yuval Noah Harari
Who We Are and How We Got Here: Ancient DNA and the New Science of the Human Past by David Reich
Till next time!
---
Mon, 12 November 2018
Ep. 111 – Crypto AI Blockchain Smoothies at Walmart with Nick Furneaux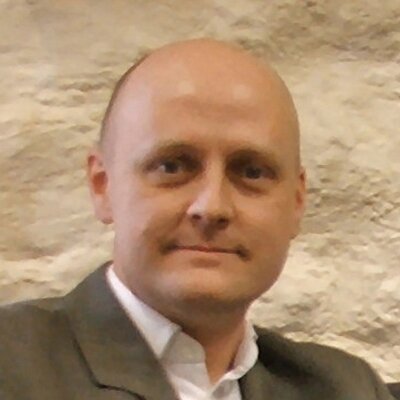 Did you know that Walmart sells smoothies? Well we didn't either (and we still don't think they do), but this smooth talking Brit will have all of you driving to your local walmart ordering a Crypto AI Blockchain smoothie from Walmart before you are done listening.
Nick Furneaux, lord of all OSINT and new author about crypto currency sheds light on exactly how crypto and social engineering collide.
This is one podcast you will certainly enjoy, whilst laughing all the way to smoothie land.
Find out more about Nicks Classes and training and book at his website www.csitech.co.uk
Follow him on twitter at nickfx
And pick up Nick's recommended book, Endurance by Scott Kelly
---
Mon, 8 October 2018
Ep. 110 – From SECTF to Pro SE with Whitney and Rachel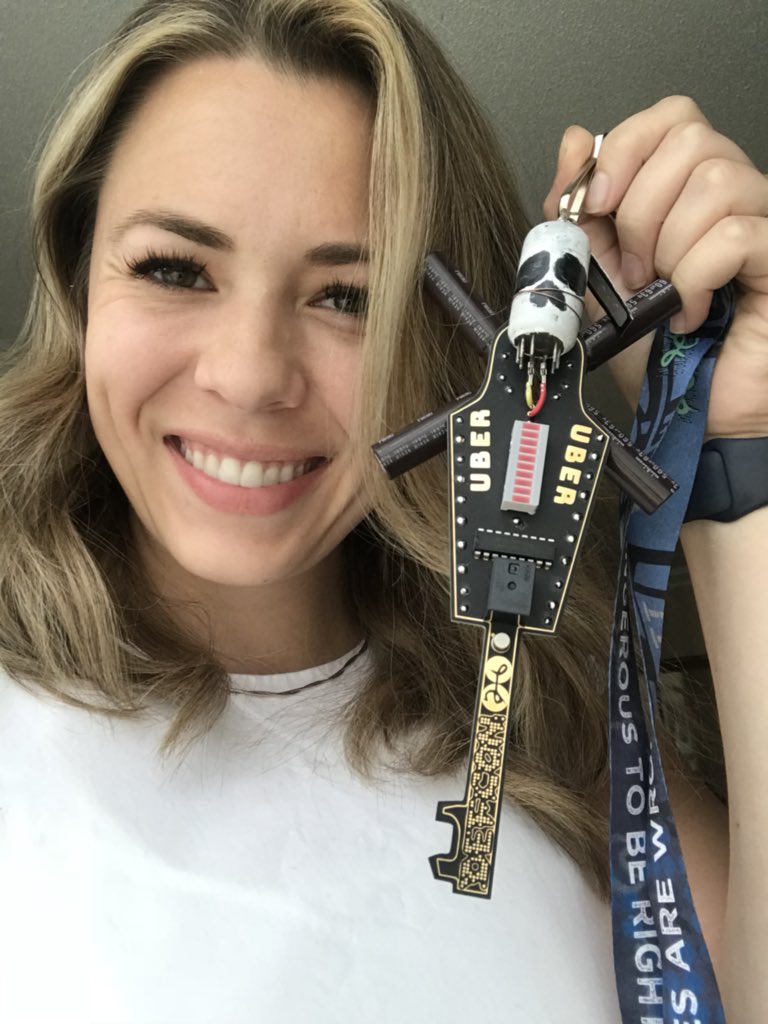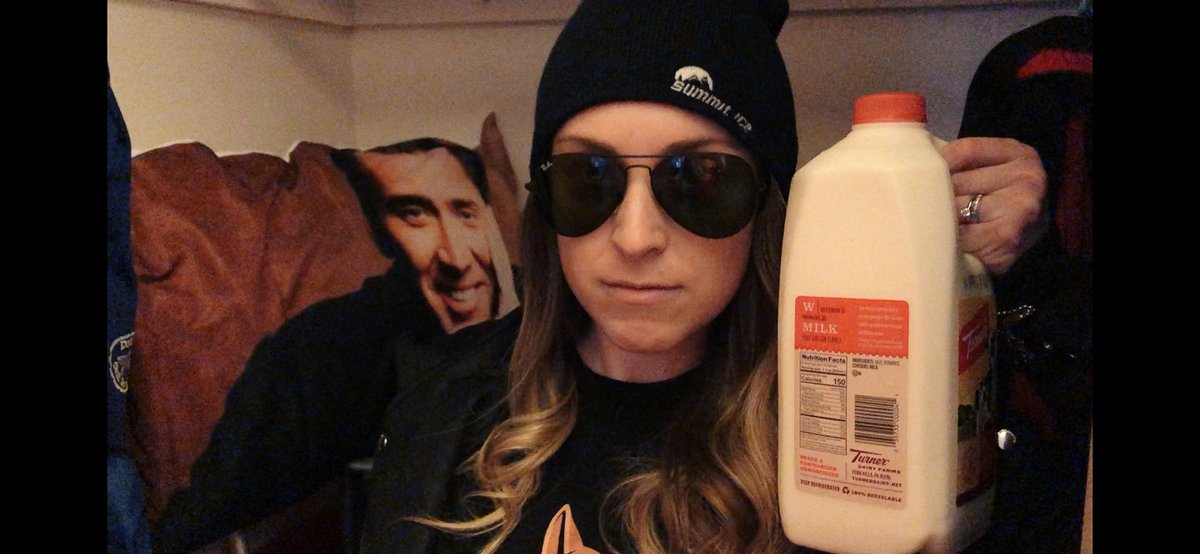 So many times we get asked how can you become a professional social engineer. This month we talk to two amazing women who were never in the industry, took a huge risk and it paid off. Join us in this fascinating conversation with Whitney Maxwell and Rachel Tobac.
These two wonderful personify doing things ethically, honestly and with empathy. They are an amazing example to our community and we had a great opportunity to talk about:
How did you get into the SECTF?
How did winning change your life?
Did you get into SE because of it?
Does Whitney really have relatives with everyone's name?
Why is Rachel so scary?
So much more.....
Whitney Maxwell can be found on Twitter at https://twitter.com/whitneynmaxwell/ and her book recommendations are:
Rachel Tobac can be found on Twitter at https://twitter.com/racheltobac and her book recommendations are:
As well as recommending two other podcasts: Masters of Scale by Reed Hoffman &
How I Built This - Guy Raz
---
Mon, 10 September 2018
Ep. 109 – Do You Remember a Jennifer with Ian Rowland
I sense there is something important in your life? Something that you will be listening to shortly that will change the way you view... everything. Ian Rowland is a renowned expert into cold reading. In his book, "The Full Facts Book of Cold Reading", Ian explains exactly how cold reading works.
Despite being told exactly how this trickery works, notice how he still reads Cat during our podcast. We discuss:
Do you know any Jennifer's?
How does cold reading work?
What application does Cold Reading have to social engineering?
So much more...
Check out Ian on his website: https://ianrowland.com/ or his Twitter account: https://twitter.com/ianrowland1
Ian recommended a book for us this month: Dale Carnegie, How to Win Friends & Influence People
---
Mon, 13 August 2018
Ep. 108 - Neil Fallon Is My Tech Support
It might not come as a shock to you that we here at SEORG love Neil Fallon and Clutch. Having Neil out at DEF CON was an amazing experience. After 4 long days at DEF CON we hosted our annual live podcast for Episode 108.
Join us as:
Neil fixes Chris' technical issues.
We discuss ways to improve the SEVillage
We talk about professional SE work
and we suffer through our final sleep deprived moments in Vegas....
You can follow Neil on Twitter at: @npfallon
Check out Chris' latest book: Social Engineering: The SCIENCE of Human Hacking
---
Mon, 9 July 2018
Ep. 107 – All Your Bias Are Belong to Us with Paolo Gaudiano
Paolo Gaudiano has more than 25 years of interdisciplinary research, teaching, entrepreneurship, consulting, public speaking and writing experience. He recently embarked on a mission to use everything he has learned to revolutionize the way people think about Diversity & Inclusion, and what they do about it.
Today we discuss:
What are biases
How are they used?
Are they positive or negative?
How can a social engineer use biases?
You can follow Paolo on his twitter account: https://twitter.com/aleriapbc or his company Aleria PBC
Paolo recommended a few books this month:
---
Mon, 11 June 2018
Ep. 106 – Going Between the Dog and the Wolf with Amy Herman
Amy E. Herman is the founder and president of The Art of Perception, Inc., a New York-based organization that conducts professional development courses to leaders around the world including at the FBI, CIA, Scotland Yard, and the Peace Corps. Herman was also the Director of Educational Development at Thirteen/WNET, the educational public television station serving New York and New Jersey, and the Head of Education at The Frick Collection for over ten years, where she oversaw all of the Collection's educational collaborations and community initiatives.
Join us as we have a fascinating conversation with Amy about:
Biases - are they useful?
How can we recognize biases and they use them?
What does it mean to be the dog?
What does it mean to be the wolf?
Can you ride a dolphin, wolf hybrid through the ocean?
so much more...
Amy can be found on her website: www.visualintelligencebook.com or on Twitter at @AmyHermanAOP
She recommends a book by Daniel James Brown titled, The Boy in the Boat
---
Mon, 14 May 2018
Ep. 105 – Networking is a Bad Word with Jordan Harbinger
Jordan Harbinger, formally from the Art of Charm, now hosts a new show called - The Jordan Harbinger Show. As a long time friend of the SEPodcast we wanted to discuss how Jordan restarted his life after parting ways with AOC.
Instead our conversation took a very interesting turn and we discussed some fascinating topics:
How does who you know affect your abilities to advance?
How do you keep and maintain useful relationships?
Does what you know really add value?
So much more...
Jordan shares some really interesting insights with us and gives us a new book recommendation:
Willpower Doesn't Work: Discover the Hidden Keys to Success by Benjamin Hardy
Follow Jordan on his website https://www.jordanharbinger.com/ and stay tuned for much more from him.
---
Mon, 9 April 2018
Ep. 104 - Having the Courage To Create a Tribe with Dov Baron
How important is fitting into a tribe? Can you create a new tribe? If you do, will you be all alone? This month's guest, the fascinating Dov Baron, explores these questions and more.
You can find Dov on his website at: http://FullMontyLeadership.com
You can buy his book, Fiercely Loyal on Amazon
---
Mon, 12 March 2018
Ep. 103 - How To Be A Good Parent With Michael Bazzell
Michael Bazzell spent 18 years as a government computer crime investigator. During the majority of that time, he was assigned to the FBI's Cyber Crimes Task Force where he focused on open source intelligence, hacking cases, and personal data removal methods. As an active investigator for multiple organizations, he has been involved in numerous high-tech criminal investigations including online child solicitation, child abduction, kidnapping, cold-case homicide, terrorist threats, and high level computer intrusions. He has trained thousands of individuals in the use of his investigative techniques and privacy control strategies.
This month Michael talks about:
Some actionable OSINT tips you can use now!
His new book that you must read
Tips on parenting, that we doubt you will want to follow
His VM operating system that contains so many tools it could make an OSINT'er drool
So much more....
Make sure to check out his Twitter Account: inteltechniques and his podcast The Complete Privacy & Security Podcast
Micahel's new book: Open Source Intelligence Techniques: Resources for Searching and Analyzing Online Information is a must read and he recommends our listeners check out: Salt: A World History by Mark Kurlansky
We know you will enjoy this episode!
---
Mon, 12 February 2018
Ep. 102 - Penning the Future with JJ Green
JJ Green just wants to share the story. With over 25 years of journalistic travel into 51 countries he has witnessed conflicts, disasters and political struggles that have shaped our world today.
On this podcast we discuss:
Do you really like Bruce Hornsby?
Can you stay safe in this increasingly insecure world?
What does it mean to pen the future?
How do we help the next generation?
So much more!
Join the Panel this month of: humanhacker, hackingdave, vlkyri, catmurd0ck as we talk about this and a whole lot more.
You can follow JJ at @jgreenwtop or @natsec09
JJ recommends a book that is right up our alley: American Radical: Inside the World of an Undercover Muslim FBI Agent by Tamer Elnoury
Till next month - stay secure!
---
Mon, 8 January 2018
Ep. 101: Flash Bangs: The Reformation of an Social Engineer
Eric Taylor, aka CosmoTheGod, formerly of UGNazi has been caught arrested and now reforming his past ways turn his skills to the good. Join us as we talk to Eric about:
How did you stop the Kansas City Swatter?
How did you get into hacking and social engineering?
How did you reform?
What are you going to do to stay on the side of right?
What are you going to do now?
and so much more.
You can find Eric on Twitter at: https://twitter.com/CosmoTheGod
And he recommends the book by Kevin Mitnick, Ghost in the Wires
---
Mon, 11 December 2017
Ep. 100 - Sky Robots vs War Apes with Lucky Yates
Lucky Yates is an actor and writer, known for Archer (2009), The American Shame (2001) and American Dirtbags (2015).
Lucky is a hilarious guest that entertained us and we got to discuss some really interesting topics:
What is a war ape and a sky robot?
How do you act when you can't see your co-actors?
Are nonverbals still important?
Is Dave a Jerk?
How does Lucky feel about Bruce Hornsby?
So much more....
Come and laugh with us on this very special podcast - Our 100th episode!
Lucky invites you to follow him on Instagram: https://www.instagram.com/LuckyYates/
And also to read a pretty disturbing book called "The Butchering Art - Lindsey Fitzharris"
Check out our websites:
www.social-engineer.com for all Corporate Social Engineering needs
www.innocentlivesfoundation.org for information a nonprofit designed to help unmask child predators.
---
Sun, 12 November 2017
Ep. 099 - In Robin Dreeke we Trust
---
Mon, 9 October 2017
Chris Kirsch, the 1st place winner of the SECTF, is a returning competitor that came back to prove to himself how and why he CAN win this competition after his previous attempt was ...um... not so great. Rachel Tobac is our scariest competitor but also one of our most positive and sweetest. She comes back to yet again take 2nd place in the SECTF this year. We will discuss:
What helped you win?
What is one of the most important lessons?
Would you recommend others try the SECTF?
Do you want to see their entrance videos?
Chris Kirsch:
Rachel Tobac:
https://youtu.be/UuWRT4rpmX8
---
Mon, 9 October 2017
Ep. 098 - Winning the SECTF with Chris & Rachel
Chris Kirsch, the 1st place winner of the SECTF, is a returning competitor that came back to prove to himself how and why he CAN win this competition after his previous attempt was ...um... not so great. Rachel Tobac is our scariest competitor but also one of our most positive and sweetest. She comes back to yet again take 2nd place in the SECTF this year. We will discuss:
What helped you win?
What is one of the most important lessons?
Would you recommend others try the SECTF?
Do you want to see their entrance videos?
Chris Kirsch:
Rachel Tobac:
https://youtu.be/UuWRT4rpmX8
---
Mon, 11 September 2017
Ep. 097 – Getting Psyched with Dan McGinn
Dan McGinn is a senior editor at Harvard Business Review and the author of "Psyched Up: How the Science of Mental Preparation Can Help You Succeed."

He discusses:
How Does Psyching yourself help help?




Tips and Tricks for mental motivation

How to use these as a social engineer

and most importantly, Is Bruce Hornsby really motivational?
You can follow Dan on his Twitter Account at @danmcginn
Tim recommend an amazing book entitled: The Four Tendencies: The Indispensable Personality Profiles That Reveal How to Make Your Life Better (and Other People's Lives Better, Too)
Join us in supporting The Innocent Lives Foundation to unmask online child predators.
---
Mon, 14 August 2017
Ep 096 - TKO Your Amygdala with Tim Larkin
Tim Larkin joined us LIVE at DEF CON 25 to be part of the SEPodcast Crew and discuss the importance of situational awareness. Tim has an extensive background in working with people all over the globe in helping them stay safe.
He discusses:
How to remain aware of your surroundings and not get overly distracted
Why this is so important to safety
How being aware has helped others stay safe
And so much more
Tim can be found at his website: https://timlarkin.com/ or on Twitter at https://twitter.com/tfttimlarkin
Tim recommended the book written by Miyamoto Musashi called "The Book of Five Rings".
Join us in supporting The Innocent Lives Foundation to unmask online child predators.
---
Mon, 10 July 2017
Ep 095 - Spies Like Us: From Standup to the CIA
Emily Brandwin may be one of the funniest guests we have had on the show. She is an ex-CIA agent, ex-Stand up comic, present day comedy writer. No, we are serious.
You will enjoy this conversation where:
We find out how a haiku landed her in the CIA?
Why did she even apply in the first place?
Pretexting, pretexting and more pretexting - top tips from a spy
Does Chris really own a cat suit?
Can he truly speak pirate?
There is just so much more....
This is one to not miss!
Emily, like many of you, is an avid reader and gives us an amazing list of books this month:
The Things We Tell Ourselves: A Novel by Victoria Namkung
Everybody's got something by Robin Roberts
Patti LuPone: A Memoir by Patti LuPone
The Bedwetter: Stories of Courage, Redemption, and Pee by Sarah Silverman
Born a Crime: Stories from a South African Childhoodby Trevor Noah
---
Mon, 12 June 2017
Ep 094 - The Art of Charm Imitates Life
Join us this month with our long time friend, Jordan Harbinger. Jordan comes back to the SEPodcast to discuss a few important topics with us:
How is marriage treating him?
How has The Art of Charm changed over the years?
How did he even start The Art of Charm?
Was he really a lawyer?
Other cool stories....
You can follow Jordan on Twitter here: https://twitter.com/theartofcharm or hit his website up at https://theartofcharm.com/.
---
Mon, 8 May 2017
Ep. 093 - How Diet Pepsi Almost Landed Jayson Street In a Lebanese Prison
Jayson E. Street is an author of "Dissecting the Hack: The F0rb1dd3n Network" from Syngress and creator of dissectingthehack.com. He has also spoken at DEFCON, DerbyCon, UCON and at several other 'CONs and colleges on a variety of Information Security subjects. His life story can be found on Google under "Jayson E. Street." He is a highly carbonated speaker who has partaken of Pizza from Beijing to Brazil. He does not expect anybody to still be reading this far, but if they are, please note he was chosen as one of Time's persons of the year for 2006.
On today's podcast we talk about:
A Diet Pepsi Intervention

How does a white hat hacker land himself on NatGeo?

How does one break into the WRONG bank?

The stories that only Jayson could tell

And so much more...
Follow him on Twitter at @jaysonstreet
---
Sun, 9 April 2017
Ep. 092 - The Trouble With Dating Michael Bazzell
Michael Bazzell spent 18 years as a government computer crime investigator. During the majority of that time, he was assigned to the FBI's Cyber Crimes Task Force where he focused on computer crime investigations and OSINT. He has trained thousands of individuals in the use of his investigative techniques. He also served as the technical advisor for the television hacker drama "Mr. Robot". His books "Open Source Intelligence Techniques" and "Hiding from the Internet" have been best sellers in both the United States and Europe.
On this wonderfully Honrsby-Free edition of the SEPodcast we get to discuss:
Michael's brand new VM for OSINT-ers - Buscador
Tips to dig even deeper for OSINT
How far is too far with Michael?
Michele get's dating info from Michael - hot tips.
And so much more.
Michael recommends the book Playing Dead: A Journey Through the World of Death Fraud
Check it out and follow him on twitter at @IntelTechniques
---
Sun, 12 March 2017
Ep. 091 - Picture This: Framing in (Virtual) Reality
A microbiologist turned producer, Whitney has produced commercials, pilots, feature films, and internet series for major corporations including SyFy, Verizon, The Travel Channel, Comedy Central, Machinima, and CBS. She was a member of the Academy Award winning art team on The Amazing Race, and wore several hats during production for The Lizzie Bennet Diaries and Emma Approved, both recipients of an Emmy for Original Interactive Programming. Whitney produced Virtual Reality experiences for Kellogg's, General Electric, Nokia, Jaunt Media, and Google Spotlight Stories. Her passions also include choreographing Renaissance and Regency Era dance, yoga, and creating stunning visual content.
This podcast we have the chance to discuss:
How does framing work in film?
Does VR change the way framing works?
What aspects do you need to consider to frame your target's emotions properly?
And much much more
Follow Whitney at her site: www.countstonine.com
Whitney also recommends this book: The Alchemist by Paulo Coelho
---
Mon, 13 February 2017
Ep. 090 - Pro-tips on becoming a professional social engineer
The single most asked question is "What do I need to do to be a professional social engineer?" This month is devoted to talking to our team. Folks who had almost no SE experience before working with SECOM and now lead the market in all things SE.
Enjoy our new format while we talk about these topics:
Why is vishing so hard?
How can you become a master phisherman?
Pro-tips on SE Red Teaming?
The team's favorite books?
What Laurie would sound like if she was a 12 year boy?
Why does Kaz not understand Twitter?
So much more....
Book List:
Dan: The Phoenix Project: A Novel about IT, DevOps, and Helping Your Business Win by Gene Kim and Kevin Behr
Bryan: CS Lewis - Chronicles of Narnia
Lee: Cryptonomicon Mass Market Paperback – by Neal Stephenson
Laurie: Of Sudden Origin - C Chase Hardwood
Amanda: Quiet: The Power of Introverts in a World That Can't Stop Talking - Susan Cain
Colin: Something Missing - Matthew Dicks
Amaya: At The Crossing Places -Kevin Crossley-Holland
Kaz: Any book on Twitter
Mike: Phishing Dark Waters - Hadnagy/Fincher
Michele: Fight Club - Chuck Palahniuk
Chris: Presence -Amy Cuddy
---
Mon, 9 January 2017
Ep. 089 - An Illusion of Unique Vulnerability
Our guest, Dr. Brad Sagarin, professor of psychology at Northern Illinois university has studied and researched about how to combat the negative side of influence. We have a very lively discussion (yes, Dave is at this one) about:
What is influence?
Can you really defend against it?
How do you know if you are being influenced?
And so much more...
Get more info about Brad at his site: http://sagarin.socialpsychology.org
Brad gives us a nice list of books for our listeners this month:
Ghost in the Wires - Kevin Mitnick
Four Arguments for the Elimination of Television - Jerry Mander
In the Absence of the Sacred: The Failure of Technology and the Survival of the Indian Nations - Jerry Mander
Shades of Grey: A Novel by Jasper Fforde
---
Mon, 12 December 2016
Ep. 088 - Wisdom alone is not enough
Paul Asadorian from Security Weekly, http://securityweekly.com/, joins us to discuss some pretty important topics. Things like:
What is up with Apple and the new CrapBook?

Why does Dave plays Hornsby so much?

Will SE be a huge vector in 2017?

What are the major security concerns coming up in the near future?

What about IoT?

So much more....
As usual, it is a lively, spirited and fun chat with the SE Crew!
This time we all took turns mentioning books we love here is the list:
How To Win Friends and Influence People - Dale Carnegie
Misbehaving: The Making of Behavioral Economics - Richard Thaler
The Subtle Art of Not Giving a ****: A Counterintuitive Approach to Living a Good Life - Mark Manson
The Hidden Life of Trees: What They Feel, How They Communicate—Discoveries from a Secret World - Peter Wohlleben
Emotional Intelligence: Why It Can Matter More Than IQ - Daniel Goleman
Presence: Bringing Your Boldest Self to Your Biggest Challenges - Amy Cuddy
---
Mon, 14 November 2016
Ep. 087 - 'We' as in 'you' - how pronouns make you look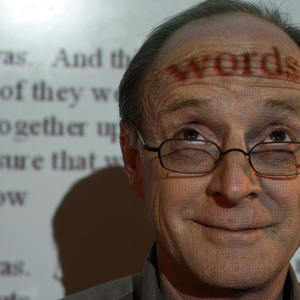 Author, teacher, researcher and psychologist - Dr. Pennebaker is one interesting man. He has not only performed some fascinated research but he built tools around his research and then released them free to the world. You can even try one out at his site: http://www.receptiviti.ai/
This podcast we have a chance to ask the Doc things like:
Can we really learn to profile people based on how they use pronouns?
Are tools needed or can a human learn it?
Is it good or bad to use the word "we" a lot?
Will you really listen to Bruce Hornsby?
And so much more...
Join us for this fun, entertaining and really educational podcast.
Dr. Pennebaker recommends a couple books for us:
The Secret Life of Pronouns - Dr. James Pennebaker
Along with the accompanying website at: http://www.secretlifeofpronouns.com/
Station 11 - Emily St. John Mandel
---
Mon, 10 October 2016
Ep. 086 - But wait, there's more! - with Dr. Cialdini
Robert Cialdini (http://www.influenceatwork.com) is the Regents' Professor Emeritus of Psychology and Marketing at Arizona State University and was a visiting professor of marketing, business and psychology at Stanford University, as well as at the University of California at Santa Cruz. He has written a number of books and literally defined the studies on how we understand the principles of influence.
This month we get a chance to talk to Bob (He wouldn't let us call him Dr. Cialdini) about:
How he got started in his career path?




Was he really about to enter pro baseball?

What does he think the difference between influence and manipulation is?

Can 5 words really change your message?

There is just soooo much more - you will love this one for sure!
Bob recommends these amazing books:
Enjoy! What an amazing PODCAST!
---
Sun, 11 September 2016
Ep. 085 - A Psychologists View of Security for the Digital Age
Over the past 15 years, she has been researching the human-centred aspects of security, privacy, identity and trust.

Research interests: how we design and implement innovative technologies that are fit for purpose, value for money, and improve productivity and well-being of individuals and society.

Angela's full research portrait can be found here: http://sec.cs.ucl.ac.uk/ace_csr/members/angelas_research_portrait/
Angela discusses some fascinating topics with us based on research she has done into things like:
Analyzing employee behaviors for security environments...
The use of positive reinforcement over shame and fear....
How to make usable security...
How to enforce security policies....
And how all this fits into her being a psychologist?
All of her research can be found here: http://sec.cs.ucl.ac.uk/people/m_angela_sasse/angelas_publication_list/
Angela recommended a book that took us a bit to find, Codes of the Underworld by Diego Gambetta
---
Wed, 10 August 2016
Ep. 084 - Live From DEF CON 24 - Chipped and Pinned
The annual live podcast from DEF CON was an amazing show this year. Michele gets bio hacked live, Chris almost passes out and the crowd wonders where is the SE in the SEPodcast gone?
---
Mon, 11 July 2016
Ep. 083 - Obviously the best podcast ever with Amy Herman
Amy Herman, JD, MA, designed, developed and conducts all sessions of the The Art of Perception. In addition to be an author of an amazing book, "Visual Intelligence."
She joins us this month for one of the best SEPodcast's ever. We will discuss:
What is perception?

How can you learn to be more observant?

What are the words you might want to avoid using?

What can you do if you use one of these words?

What fields need help with observation?
Amy can be found on her twitter account AmyHermanAOP
Amy recommended two books that you might enjoy:
Forensics: What Bugs, Burns, Prints, DNA and More Tell Us About Crime by Val McDermid
and
The Checklist Manifesto: How to Get Things Right by Atul Gawande
---
Sun, 12 June 2016
Ep. 082 - Hide and Seek with Michael and Justin
You have heard us talk about social engineering in every light possible as an attacker, now we invited two guests, experts in disinformation and and playing Internet hide and seek to help us see if we can use SE to HIDE from anyone.
We discuss such things as:
How can you use disinformation?
What does it mean to hide on the Internet?
How hard would it be to really be off the grid?
And why having a corporation in Mexico can help you with all of this.....
and so much more.
Join Michael and Justin to find out.
Check out Michael at his site: https://inteltechniques.com/
and
Check out Michael's and Justin's books at: https://inteltechniques.com/amazon.html
---
Mon, 9 May 2016
Ep. 081 - How creepy are you?
Frank McAndrew is the Cornelia H. Dudley Professor of Psychology at Knox College. He is a social psychologist with interests in environmental and evolutionary psychology, and his research is guided by the simple desire to understand the psychology of everyday life. He is currently studying gossip, aggression, internet behavior, and paranormal experiences. His work is frequently featured in popular media outlets such as National Public Radio, the BBC, the New York Times, and NBC's "Today Show," and he has lectured widely throughout the United States, Europe, and Africa. He has also written for more than two dozen print and online magazines including Time, Newsweek, the Huffington Post, Scientific American, and The New Republic.
He join's us this month to discuss:
How creepy are you?
How do you know if you are creepy?
Can you change if you are creepy?
How can creepiness affect being a social engineer?
Is Michele really creepy or sultry?
Much much more
You can find out more about the Doc on his personal page at: http://www.frankmcandrew.com/ where you can find his research papers and other work too!
---
Sun, 10 April 2016
Ep. 080 - The Aftermath: How our hack affected Kevin Roose
Kevin Roose is a business and technology writer for New York magazine and the Daily Intelligencer blog. He has written several books including The Unlikely Disciple: A Sinner's Semester at America's Holiest University and Young Money: Inside the Hidden World of Wall Street's Post-Crash Recruits.
In 2015, Kevin asked Chris and his team of expert social engineers to hack him. There was no restrictions - phishing, vishing, impersonation and a complete d0x were all on the table. If haven't seen the outcome you can view in on the YouTube Video that already has over 2 million views.
We thought it would be a great idea to invite Kevin on the show and ask him a few questions:
What gave you this crazy idea?
Did you think you would come out the victor?
How did you really feel as you realized you where pwned?
How has it affected you after the hack?
Anything you do differently now?
And so much more....
---
Mon, 14 March 2016
Ep. 079 - Overcoming obstacles by staying present
What would you do if you were in a car accident that lowered your IQ and then had doctors basically tell you to throw in the towel? Would you listen or would you fake it till you make and stay present? Find out what the truly inspirational Amy Cuddy did. March 14, 2016
---
Mon, 8 February 2016
Ep. 078 - Curiosity, Trust and Getting Zen with Robin Dreeke
Join us for another amazing episode with one of our favorite guests Robin Dreeke.
He helps us with:
Building on the 10 steps to rapport
How do we apply the 5 steps to trust?
Can this really make you more zen?
What is the name of his new book?
What is this? We are HORNSBY FREE!!
Follow Robin on Twitter or visit his website www.peopleformula.com
---
Sun, 10 January 2016
Ep. 077 - Neil Fallon is Watching You!
Ok so if you haven't heard of Clutch you just have been living under a rock... but if you have come out to listen to this podcast today is your special day... Meet Neil Fallon, leader singer, poet and scotch lover... oh yah and chances are if you go to one of his shows you are getting watched! Jan 11, 2016
---
Mon, 14 December 2015
Ep. 076 - Putting the SE into Star Wars
Dec 18th Star Wars debuts its Episode VII!! And while all of geekdom is getting ready, is there Social Engineering Elements to Star Wars? Join us with our guest Dr. Travis Langley, a psychologist who studies Star Wars characters for the answer! .... Dec 14, 2015
---
Mon, 9 November 2015
Ep. 075 - Scam Schooling The Social Engineer
If you took 10 billion parts high energy, 10 billion parts social engineer and 10 billion parts raw awesome and blended them together, poured them in a mold and let them gel it would come out this month's guest. Brian Brushwood is all that and more..... Nov 9, 2015
---
Mon, 12 October 2015
Ep. 074 - Sounds like Phishy Business to Me
Phishing is the number one security threat to organizations around the globe. Yet only a fraction of the companies that control our services, infrastructure and resources are educating their people how to combat this threat. Why? Lets discuss with Mark Chapman.... Oct 12, 2015
---
Mon, 14 September 2015
Ep. 073 - How to win the SECTF with Jen and Jon
Another amazing year at DEF CON and the women have again dominated the SECTF. Join us with our first and second place winners, Jen and Jon, to discuss strategy and how to win.... Sept 14, 2015
---
Mon, 10 August 2015
Ep. 072 - Live From DEF CON 23 with R. Paul Wilson
R. Paul Wilson is a good friend and we have been following his work for year. This year he flies all the way to Vegas to join us for the podcast.... Aug 10, 2015
---
Mon, 13 July 2015
Ep. 071 – Don't Scan Me Bro! Fun with HD Moore
70 months is a long time, wouldn't you agree? Well after 70 months we have managed to get HD Moore on our podcast and what a treat it is for all you listeners... you won't want to miss this one.... July 13, 2015
---
Mon, 8 June 2015
Ep. 070 – Thinking With Out A Box
Can you remember episode 07? Our amazing guest, Dr. Ellen Langer, is back now on episode 70! Mindfulness, the effects of it on decision making and so much more....
From Podcast 07 to Podcast 70, Dr. Langer hasn't lost a beat and she continues to impress us, entertain us and educate us how to be more thoughtful, better critical thinkers and more productive. Don't miss this one.
June 08, 2015
---
Mon, 11 May 2015
Ep. 069 – Putting the Psych into PSYOP
PSYOP, or psychological operations, is a fascinating topic that we will be delving into with our guest, Jimmy Do. May 11, 2015
---
Mon, 13 April 2015
Ep. 068 - Finding the Needle in the Haystack: Identification Through Writing Style
Did you know that the unique little errors and style you have in writing can pinpoint you like a fingerprint, even in your anonymous online posts? Join us as we discuss this exciting topic with Sadia Afroz. April 13, 2015
---
Mon, 9 March 2015
Ep. 067 – Getting Physical With Deviant Ollam
How important is physical security to your overall security posture? Should security people really know how to pick locks and hack elevators?
Join the SEORG Podcast panel with our guest Deviant Ollam to discuss these very important topics.
---
Mon, 9 February 2015
Ep. 066 – Into The Breach
Our anonymous guest joins us this month from one of the companies that was breached in the last year. He discusses what we all can learn and how to stay safe and what to do to avoid being the next headline. Feb 09, 2015
---
Sun, 11 January 2015
Ep. 065 - 2015 - The Future of Security and Social Engineering
The Social Engineer Podcast crew comes back together to discuss 2015 and what we can expect to see in the world of Social Engineering and Security. Jan 12, 2015
---
Sun, 7 December 2014
Ep. 064 – The Official John Mcafee - Social Engineer
John Mcafee has certainly been in the news over the last year or two. Now he joins the Social-Engineer Podcast crew and discusses his thoughts on social engineering and how he used it in Belize. Dec 8, 2014
---
Sun, 9 November 2014
Ep. 063 – Winning the SECTF - The Schmooze Operators
Each year the SECTF at DEF CON grows in popularity and this past year was no different. Join us with the dynamic duo that won DEF CON 22's SECTF competition - The Schmooze Operators Nov 10, 2014
---
Sun, 12 October 2014
Ep. 062 - Propaganda, Influence and the Social Engineer
Jorina von Zimmermann graduated from University College London (UCL) with a Master degree in Social Cognition in 2012. A year later she started her PhD in the department of Experimental Psychology at UCL to investigate group behaviour. She joins us to talk about influence and propaganda. Oct 13, 2014
---
Sun, 7 September 2014
Ep. 061 –Krebs on Social-Engineer.Org
Join the SEORG Podcast crew as we are joined by Brian Krebs to discuss the most cutting edge breaches in the news today.
---
Mon, 11 August 2014
Ep. 060 –Live From DEF CON 22 with Johnny Long
DEF CON 22 was an amazing year for us... 5 year anniversary, a packed house and Johnny Long... what more can we say.
---
Sun, 13 July 2014
Ep. 059 – Legal Stalking and Other Scary Tales from Michael Bazzell
Information is the life blood of the social engineer. Knowing how to obtain, locate, catalog and use all the info and their resources can be a daunting job. Our guest this month, Michael Bazzell, has made a career out of it. July 14, 2014 - See more at: http://www.social-engineer.org/podcast/ep-059-legal-stalking-scary-tales-michael-bazzell/#sthash.e5PTAVyW.dpuf
---
Sun, 8 June 2014
Ep. 058 - How to Control Your Self Control
Self control is one thing we know little about, but thanks to new research we are understanding more of what it is and how we can control our self control. Join the SEPodcast crew while they chat with Dr. Inzlicht as we discuss this fascinating topic.
---
Sun, 11 May 2014
Ep. 057 - Looking To The Horizon For the Next Challenge
Join the SEORG Podcast crew and one of our favorite guests, Dr. Paul Ekman again this month to discuss his new research into mapping human emotions. In addition, his research into compassion and understanding how emotions play a role in behavior.
Released May 12th
---
Mon, 14 April 2014
Ep. 056 - Environmental Control and the Social Engineer
We met Calvin at RSA in San Francisco, where he amazed us with a cold reading, mind reading, environmental control illusion that made us NEED to interview him. Join us in a fascinating conversation with him. April 14th, 2014
---
Mon, 10 March 2014
Ep. 055 - Learning to Notice What You See
Nonverbal communication is a pretty hot topic lately, especially with the release of Chris' newest book. This month we invite Paul Kelly, the technical editor of that book, friend and Ekman Group's main trainer to the podcast. Mar 10, 2014
---
Mon, 10 February 2014
Ep. 054 - Social Engineer Media
White Canvas group is a small collection of social media geniuses. We are talking with their front man, Chris Dufour about how social media is being and can be engineered for the good, the bad and the ugly. Feb 10, 2014
---
Mon, 13 January 2014
Ep. 053 - The RSA, The NSA and InfoSec
This month the panel and crew you know and love (well we hope) is banging our heads together to discuss the topic of the RSA and the NSA. While we can't know for sure what is true or not, should we boycott the RSA Conference? Should we boycott the products sold by RSA? Is it fair that the NSA is spying on people from its own country?
We may not have any great answers, but that is what we are talking about this month. Our usual banter, jokes and intelligent conversation ensue.
---
Mon, 9 December 2013
Ep. 052 - Social-Engineering and the Future of Info-Sec
Join the Social-Engineer Podcast Crew with our guest, the interesting and eclectic, Richard Thieme as we discuss the very fabric of info sec and how social engineering will change in the future.
---
Mon, 11 November 2013
Ep. 051 - Using Positive Framing as a Social Engineering Tool
This month we talk to a conflict resolution expert that believes that any conflict can be resolved in a peaceful and positive manner. He uses affirmation and positive methods to bring out the best for all involved. Join us and our guest Joe Weston in an exciting discussion on positive framing. Nov 11, 2013
---
Mon, 14 October 2013
Ep. 050 - Self-Help Tips for the Social Engineer
Join us as we discuss the idea of self framing with a very successful counselor who has devoted her life to helping children learn how to re-frame and cope with terrible circumstances in life. Elizabeth Tracy joins the cast of the Social-Engineer Podcast in an intruiging podcast. Oct 14, 2013
---
Mon, 9 September 2013
Ep. 049 - Neil Fallon, Olfactory and Social Engineering
If you haven't heard of Clutch then shame on you. One of the best rock bands around. With deep lyrics, a strong family sense for the band and some of the most interesting methods for framing himself we have a great discussion with Clutch frontman, Neil Fallon.
---